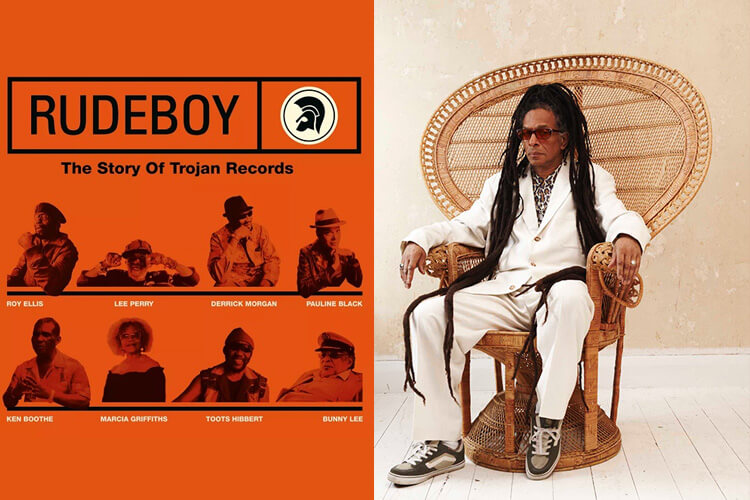 SOLD OUT Rudeboy Screening + Don Letts DJ Set
The Black Box
Friday 11 January, 7.30pm
£12.00
Book Tickets
A film about the love affair between Jamaican and British youth culture told through the prism of one of the most iconic labels in the history of black music, Trojan Records.
Combining archive footage, interview and drama, Rudeboy tells the story of the label by placing it at the heart of a cultural revolution that unfolded in the council estates and dancefloors of late 60s and early 70s Britain, as immigration and innovation transformed popular music and culture.
A cast of legendary artists including Lee "Scratch" Perry, Toots Hibbert, Ken Boothe, Neville Staple, Marcia Griffiths, Dave Barker, Dandy Livingstone, Lloyd Coxsone, Pauline Black, Derrick Morgan and more bring the sounds, stars and stories to life.
Don Letts' reputation has been firmly established in both the film and music world by a substantial body of work from the late 70's through the 80's, 90's and well into the millennium.
From DJing at The Roxy to filming promos for The Clash and Public Image Limited, Don is credited with bringing punk and reggae audiences together for the first time.
Renowned for his Reggae DJ sets and much loved weekly BBC 6Music Radio show, Don was the founder member of Big Audio Dynamite. His film direction credits include Clash on Broadway, Punk in London and Westway to the World (The Story of The Clash).
Don currently presents a weekly radio show on BBC 6 Music called Culture Clash Radio and still DJs nationally and internationally.
Doors 7.15pm | Unreserved Seating