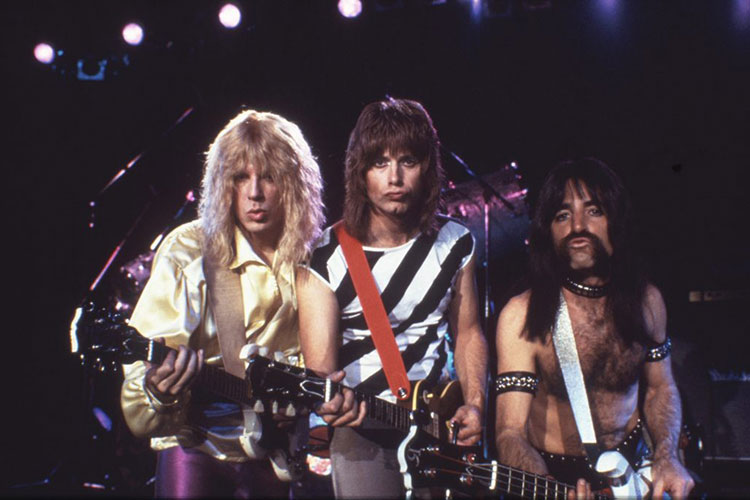 This Is Spinal Tap '35'
The Black Box
Friday 18 January, 8.00pm
£5.00
Book Tickets
 Incredibly, 2019 marks the 35th anniversary of the greatest rockumentary, the greatest mockumentary and probably the greatest comedy movie ever made.
This is Spinal Tap charts the rise and fall and fall of David St. Hubbins, Nigel Tufnel and Derek Smalls aka Spinal Tap. Directed with a cinema verite style by filmmaker Marti Di Bergi (Rob Reiner),
This is Spinal Tap follows the band on their comeback Smell the Glove tour, and the growing trials and tribulations that surround the band.
Classic situations abound, from the infamous "Stonehenge" set piece to "Jazz Odyssey", each scene in Spinal Tap has become seared into popular culture, and irrevocably changed the way we see the world of rock music, film-making and comedy.
Mostly though, it's very, very funny. Join Out to Lunch for a very special anniversary screening of Spinal Tap followed by our Spinal Tap Karaoke. Do you know your Big Bottom from your Sex Farm, this is your chance to demonstrate the Majesty of Rock.
Tonight we're gonna rock you tonight!
Doors 7.30pm | Unreserved Seating