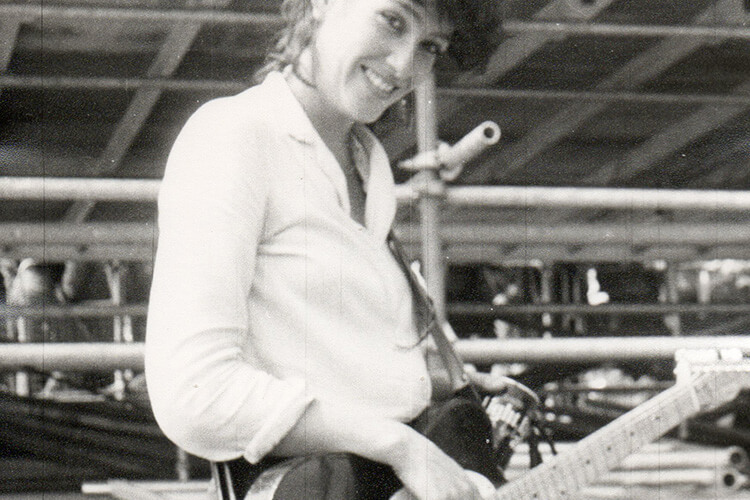 SOLD OUT – Stories from the She Punks
The Black Box (Green Room)
Sunday 13 January, 7.30pm
£5.00
Book Tickets
Stories from the She Punks is a documentary that features the stories of women musicians from the punk-inspired bands of the 70s.
Loud, fearless and (un)typical girls: Gina Birch (The Raincoats) and Helen Reddington (The Chefs), musicians and punk icons turned directors, serve up a fascinating documentary built on new interviews with the women who played instruments in punk bands in the 1970s.
Stories from the She Punks reflects all the anarchy, the excitement of the new sounds upsetting British music, and their DIY approach to learning and playing their instruments.
We meet Shanne Bradley who was taught to play bass on top of a 68 bus by the Damned's Captain Sensible, and Dolly Mixture, who pretended they were at each other's houses doing their homework, while in reality playing a gig at Cambridge Corn Exchange.
Gina Birch from the Raincoats describes the thrill of buying her first bass guitar after seeing the Slits play and struggling to teach herself to play. These women describe an alternative to the alternative world of punk all too often remembered from a male perspective.
She Punk legends and filmmakers Gina Birch and Helen Reddington will be on hand after the film for a Q and A, talking about the making of the film and offering unique insight into the giddy madness of the punk years.
Doors 7.15 | Unreserved Seating