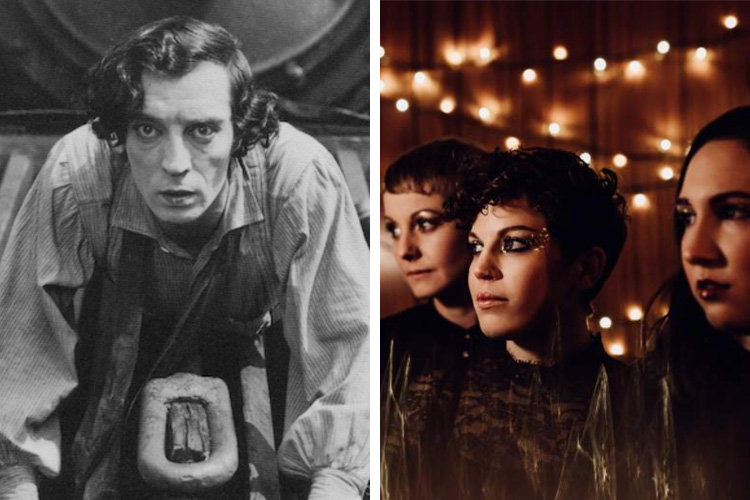 The Buster Keaton Pictureshow -The General + Live Score by Haiku Salut
The Black Box
Wednesday 9 January, 7.30pm
£8.00
Book Tickets
Out to Lunch is delighted to present a live cinema event celebrating the life and work of comedy legend, Buster Keaton.
Keaton's recently restored comedy masterpiece, The General, will be accompanied by a live original score by all-women trio, Haiku Salut.
Haiku Salut are an instrumental trio from the Derbyshire Dales in England. The trio consists of multi-instrumentalists Gemma Barkerwood, Sophie Barkerwood and Louise Croft. Between them, Haiku Salut play accordion, piano, glockenspiel, trumpet, trombone, guitar, ukulele, drums, malletkat, synth and melodica..
With a mix of rock, folk and electronica intertwined with a captivating stage show of pulsing lamps we will revive the magic of the 'Picture Show' for an evening of comedic and visual spectacle.
Doors 7.15pm | Unreserved Seating
 This screening is part of Comedy Genius, a nationwide celebration of comedy on screen led by BFI, the Independent Cinema Office and BFI Film Audience network, supported by funds from the National Lottery. For more screenings go to bficomedy.co.uk.   #bficomedy