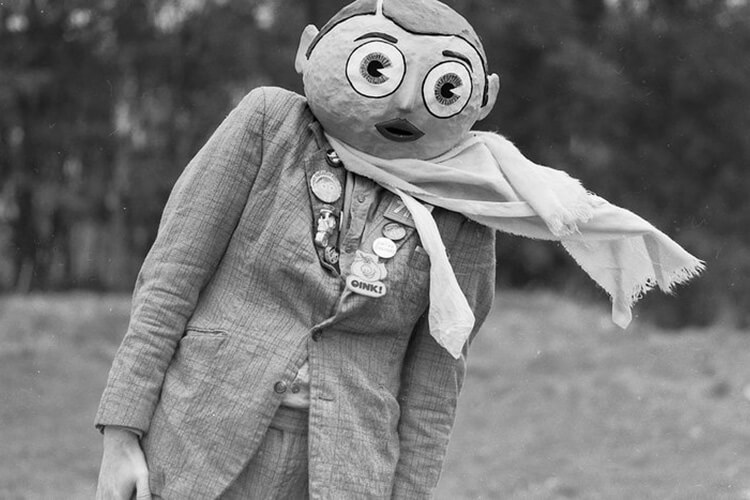 Being Frank: The Chris Sievey Story
The Black Box (Green Room)
Sunday 27 January, 3.00pm
£5.00
Book Tickets
Rescheduled from Sunday 6th January.
Being Frank explores the extraordinary secret life of artist Chris Sievey, best known as his alter ego Frank Sidebottom, the maverick Northern comedian in a fake head.
Frank Sidebottom, his greatest creation, became a star – a manic, insane, mercurial star burning brightly from within a papier mâché head – a star who obscures his own creator.  But who really knew Chris Sievey, the fractured genius underneath the mask?
Chris Sievey was a musician, songwriter, artist, comedian, filmmaker, performance artist and wayward genius who created an alter ego that he grew to resent.
Director Steve Sullivan pieces together Sievey's split personality through an extensive archive of personal notebooks, movies, art and music, alongside insights from his closest confidants, including Johnny Vegas, Jon Ronson, John Cooper Clarke, Ross Noble, and more.
What he uncovers is an intimate portrait of a sensitive, tortured outsider artist, forever on the outside looking in.
Doors 1.45pm | Unreserved Seating