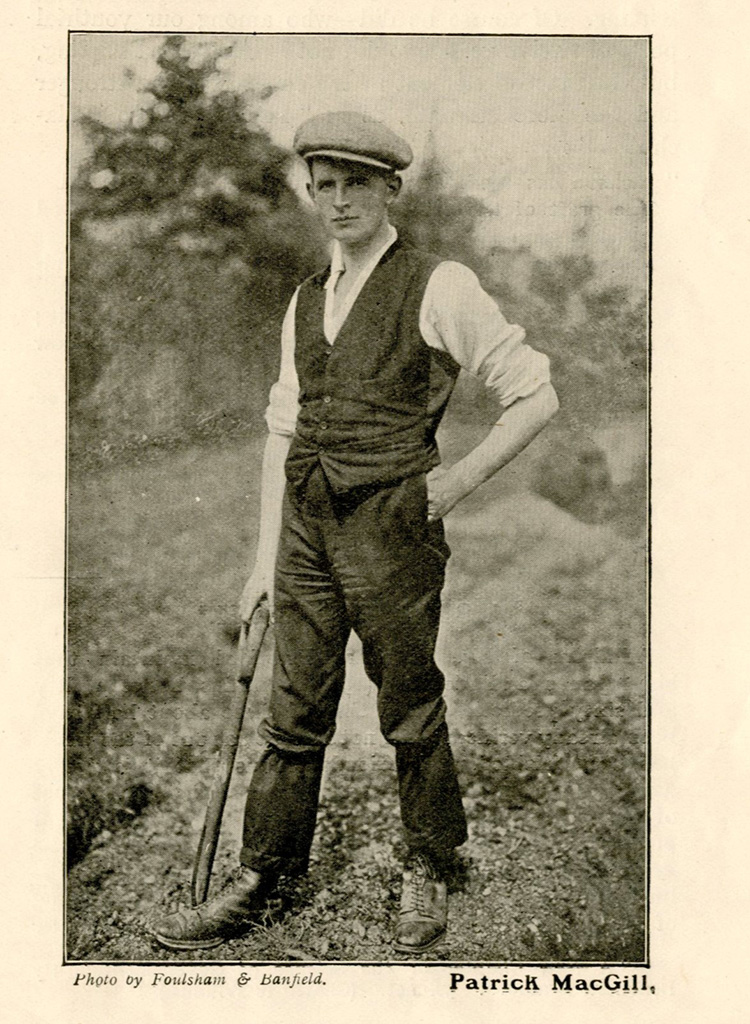 The Ballad of Patrick MacGill
The Sunflower
Wednesday 8 May, 8.00pm
£10.00
Book Tickets
Born in 1890 on a poor farm in Glenties, Patrick MacGill had three years of schooling before being presented for hire at Strabane Hiring Fair at the age of twelve.
At 14 he travelled to Scotland with a squad of tattiehowkers, often sleeping rough while eking out a living.Despite all the odds, this young Irish migrant worker managed to educate himself, becoming famous as 'The Navvy Poet'.
Belfast folk-singers Jane Cassidy and Maurice Leyden draw on MacGill's two most acclaimed works, Children of the Dead End and The Rat-Pit, in which he brings to life the soul-destroying struggles of the migrant worker, and his triumph over them.
They are joined on stage by Scottish singer Derek Williamson. All three narrate, sing and play keyboard, guitars, mandolin and fiddle. Archive photos of MacGill, Donegal and Scotland at the turn of the 20th Century provide an atmospheric and poignant backdrop.
Doors 7.45pm | Unreserved Seating