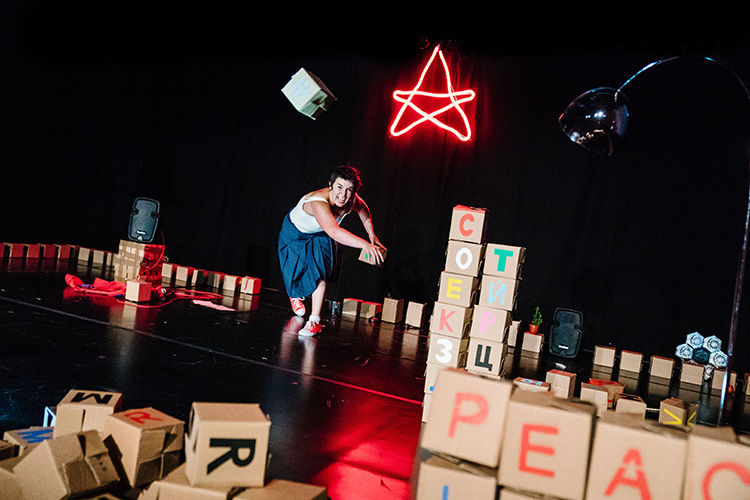 Fallen Fruit
The MAC
Saturday 11 May, 8.00pm
£12.50
Book Tickets
What has changed. What has not. What we remember. And what we try to forget.
In 1989, as the Berlin Wall splits open, a young girl looks forward to life beyond communism; a couple unravels, and 80s TV permeates everything.
A story of love, breaking free and Europe, from Two Destination Language.
'Fallen Fruit is thoughtful stuff about political walls and personal barriers' – LYN GARDNER
'As she sweats with the effort of breaking down walls,her charming smile traded for a grimace of determination, Fallen Fruit reveals the process of change for what it is: hard work.' – THE GUARDIAN
'Fallen Fruit has rich, rich ground to explore. Radeva's performance is ripe with vivid images from her childhood' – ALICE SAVILLE-EXEUNT