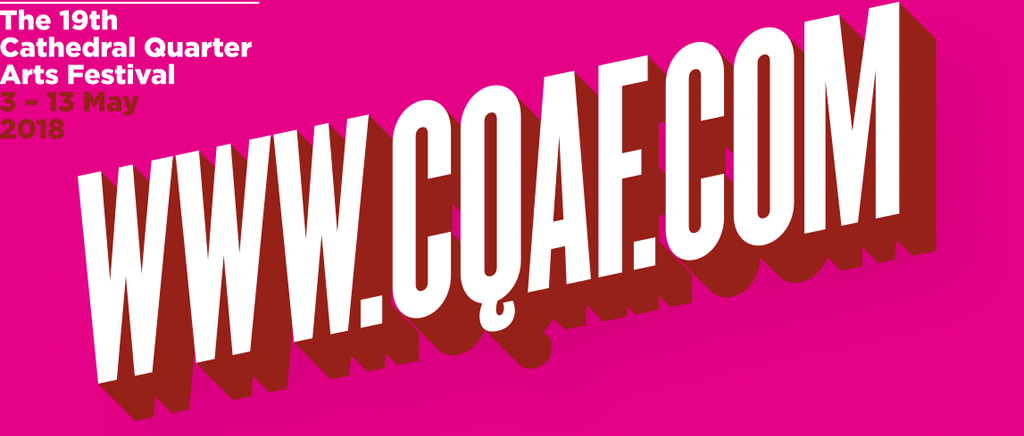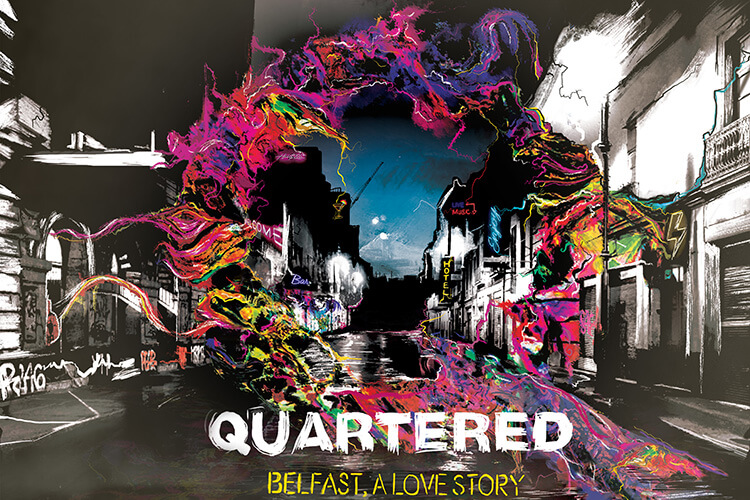 Kabosh present
Quartered – A Belfast Love Story
Meet at The Dark Horse
Fri 11 May & Sat 12 May - Shows starting 4pm
Tickets £8.00 / £5.00
Book Tickets
Shows at 4:00pm, 4:30pm, 5:00pm, 5:30pm, 6:00pm & 6:30pm
Funny, poignant and deeply human; Quartered: Belfast, A Love Story is an audio theatre walking tour that lets you see the city from a different perspective, making familiar streets seem brand new and allowing you to experience another side to Belfast.
Exploring the LGBTQ+ experience of Belfast, it opens a new conversation about how gender and sexuality inform and shape how we move through our city, and how our city moves through us.
What is the LGBTQ+ experience of Belfast?
When the boundaries between quarters are drawn, who holds the pen?
How much power do we give ourselves to shape the city we live in?
Written by Dominic Montague, directed by Paula McFetridge and voiced by Neil Keery.
Show lasts approx. 1 hour and begins at the Dark Horse, Hill Street, ending at the Sunflower, Union Street.
Audience capacity is limited to six people per session.
You are encouraged to bring your own headphones but additional will be available on site.
It's a promenade performance so dress for the weather!
Contains some strong language.
'I found Quartered to be a moving piece of promenade theatre, forcing me to look up from my own horizons to see Belfast as the canvass, the set, and listen to someone else's story… a triumph' – ALAN IN BELFAST
'This is both an individual, and sadly, a universal story which penetrates deep into the consciousness. It remains lodged there as the days slip away, whispering, niggling, nudging a closer awareness of the streets, murals and buildings that one would unthinkingly have passed by' -THE EVEN HANDPlease arrive 10 mins before your event starts | Walking Tour