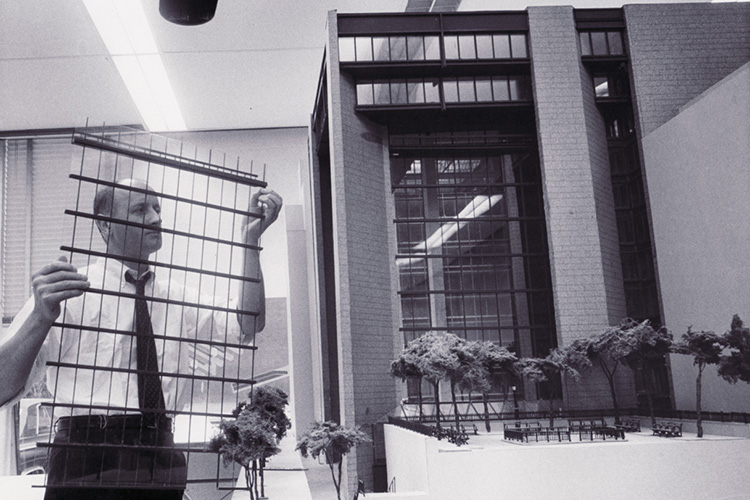 Kevin Roche – The Quiet Architect
PLACE
Sunday 5 May, 6.00pm
£5.00
Book Tickets
Celebrated Irish-American architect Kevin Roche was working right up until his death, aged 96 in March of this year.
Despite a lifetime of acclaimed work that included designing new galleries for The Met in New York, Roche had little interest in celebrity and always eschewed the label "Starchitect".
Graduating from UCD in 1945, and after more than 60 years in the USA, his first Irish project, the Convention Centre Dublin, opened in 2010. Roche's architectural philosophy focused on creating "a community for a modern society" and he has been credited with creating green buildings before they became part of the public consciousness.
He won awards for his designs of over 300 major buildings around the world, among them the Pritzker Prize in 1982 – the highest honour given to a living architect.
With The Quiet Architect, Irish Director Mark Noonan brings a cinematic yet intimate portrayal of the man and his staggering body of work.
Doors 5.45pm | Limited Unreserved Seating