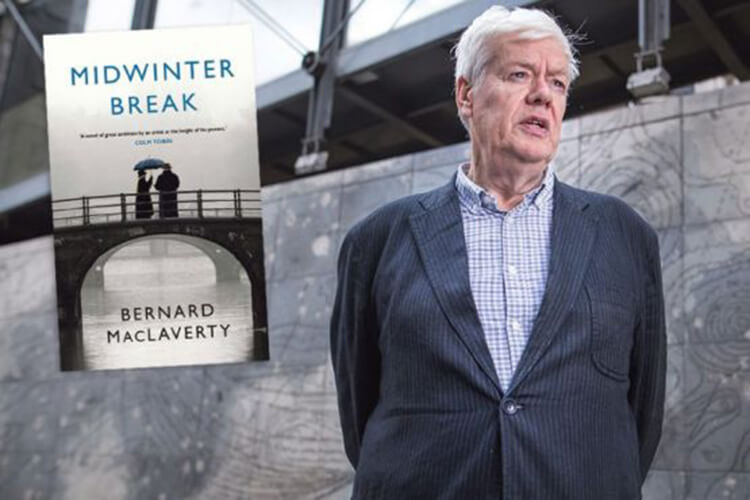 SOLD OUT – Bernard MacLaverty
1st Presbyterian Church, Rosemary St
Thursday 2 May, 7.30pm
£8.00
Book Tickets
Bernard MacLaverty read at the very first Cathedral Quarter Arts Festival in May 2000 so we are honoured and delighted Bernard will open this, our 20th edition, of the Festival.
In Midwinter Break, 16 years on from his last novel, Bernard MacLaverty reminded us why he is regarded as one of the greatest living Irish writers.
A retired couple, Gerry and Stella Gilmore, fly from their home in Scotland to Amsterdam for a long weekend―a holiday to refresh the senses, to do some sightseeing, and generally to take stock of what remains of their lives. Their relationship seems safe, easy, familiar. But over the course of the four days we discover the deep uncertainties that exist between them.
In tonight's event, Bernard will read from his work and discuss a remarkable career in writing.
Doors 7.15pm | Unreserved Seating