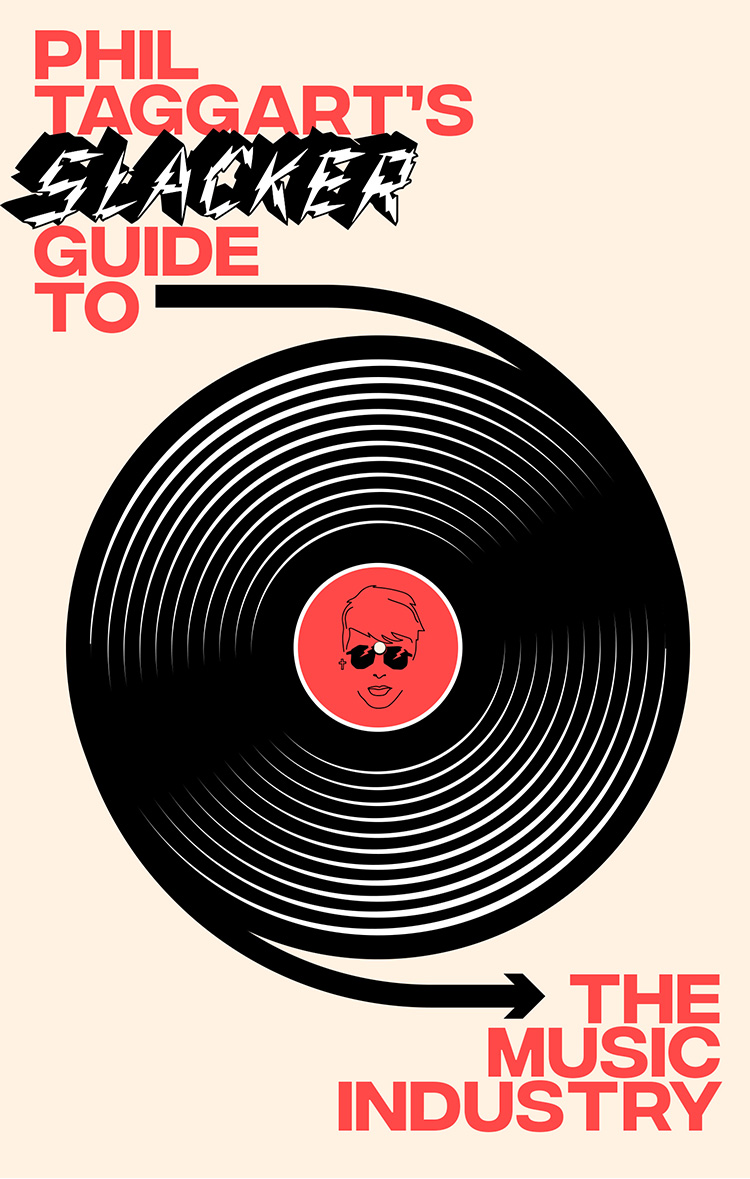 Phil Taggart's Slacker Guide to the Music Industry
Oh Yeah
Tuesday 7 May, 8.00pm
£5.00 (Over 18's only) 
Book Tickets
What do Biffy Clyro, Run the Jewels, Charli XCX, and George Ezra all have in common?
Well, aside from selling a truckload of records, and defying all the gloomy predictions about the music industry, they've all given up their hard earned wisdom to contribute to the one-stop-shop for everything you'll ever need to break into the frightening world of being a professional musician – Phil Taggart's The Slacker Guide to the Music Industry.
With contributions from some of the most successful names in the business, and the behind-the-scenes label bosses, managers, promoters, and marketers who made it happen, BBC Radio 1 DJ Phil Taggart has shared his considerable expertise within the business to give even the most basic beginner a road map that will hopefully lead to success.
But lest you think this is some scam or 'get rich quick' scheme, Phil Taggart's The Slacker Guide to the Music Industryuses the expertise of the people who've navigated these difficult waters to ask all the questions you never even knew you had to ask: At what point to you need a manager? What is sync? What does a sound person even do, anyway? This isn't going to teach you how to write a killer song, or what moves to pull on stage, but it'll have the invaluable advice that you'll need when you want to take your career to the next stage.
Phil Taggart is a BBC Radio 1 DJ who specialises in new and alternative music. He has been at the forefront of cutting-edge music since 2012, giving first radio plays to the likes of Royal Blood, London Grammar, Jorja Smith, Years and Years amongst countless others.
He played bass in his band Colenso Parade from the age of 14 and spent nine years working his way through the spaghetti junction of the music industry. Having lived and breathed it on the music-making side, he secured a spot at the biggest new music radio station in the world, and began his career as a critically acclaimed DJ on BBC Radio 1.
Not content with breaking new bands on-air, he started his own record label, Hometown Records releasing the likes of Rat Boy, Rejjie Snow, TOUTS, Yonaka, Rhodes, and many others.
Phil Taggart's The Slacker Guide to the Music Industry is his first book, and he's poured all that experience into every page, drawing from the expertise of some of the key names in the business. In music, there's no certainties. But knowledge is power.
'Phil Taggart touches on every aspect of this bizarre but rewarding world. This is the only book you will need to navigate the shark infested waters of the music industry. Find that dolphin and ride it!' – SIMON NEILL (BIFFY CLYRO)
'I wish I'd had a book like this to read when I was starting out. Phil has done a wonderful job of breaking down the whole industry for beginners and experts alike.' – FRANK TURNER
'Phil was the first person to ever play me on the radio. His love and enthusiasm for new music is contagious. This book is an essential buy for anyone venturing into the madness of the music industry.' – SOAK
'It's tough when you're starting out and you don't really know where to go to for advice or who to trust in the industry. Well, now new acts have this brilliant new music Bible to turn to for immediate trusty, tested and appropriate advice. Get on it.' – BLOSSUMS
'What a wonderful idea for a book – this industry is difficult to navigate, there are no fixed routes to success. Philly explores all the different facets of 'making it' in music with humour and expertise.' – ANNIE MAC
Doors 7.45pm | Unreserved Seating