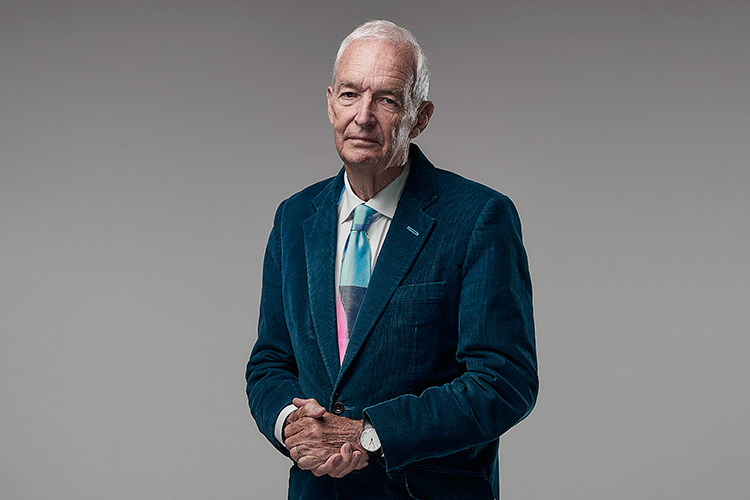 Jon Snow in Conversation
Rosemary St. Church
Wednesday 3 May, 8.00pm
£12.00/£10.00 Concession
We are delighted to welcome broadcasting legend Jon Snow to Belfast for this in conversation event with Kathy Clugston.
There has been huge media curiosity about Jon Snow's politics over the years. In The State of Us, he issues a rallying cry to tackle inequality, to fight injustice, to diversify politics and the media, recover our sense of community and, above all, to empower the news media to tell the truth about the state of our world.
In The State of Us, Jon Snow traces how the life of the nation has changed across his five-decade career, from getting thrown out of university for protesting apartheid to interviewing every prime minister from Margaret Thatcher to Boris Johnson.
In doing so, he shows how the greatest problems at home and abroad so often come down to inequality and an unwillingness to confront it.
But that is not our fate. Despite the challenges, Snow has witnessed profound social progress. In this passionate rallying cry, he argues that at its best, journalism reflects not just who we are now, but who we can be. We've had enough of division; the future is for us.
Biography:
Jon Snow was the face of Channel 4 News from 1989 to 2021. In that time, he reported from dozens of countries, from the fall of the Berlin Wall to Barack Obama's inauguration, and interviewed countless world leaders including Ronald Reagan, Idi Amin, Tony Blair, Mahmoud Ahmadinejad and Nelson Mandela, as well as cultural icons from Malala Yousafzai to Marcus Rashford.
Doors 7.30pm | Unreserved Seating