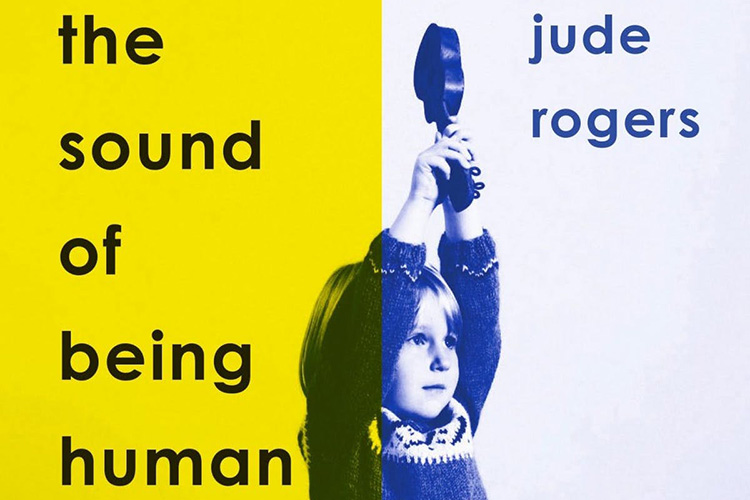 Jude Rogers: The Sound of Being Human
The Sunflower Public House
Saturday 6 May, 3.00pm
£7.00
We are delighted to welcome writer Jude Rogers to CQAF to discuss The Sound of Being Human–a brillant memoir which explores how music influences and shapes our lives. 
Blending memoir, incisive music criticism and scientific analysis– with the help of psychologists, biologists and academics – Rogers anatomises the powerful effects of music on its listeners. There's a magic to the way that music makes us feel, and Rogers's fascinating research only intensifies it.
Since 2005, Jude has written for the Guardian, the Observer, the Sunday Times, the Times Saturday Review, Daily Telegraph, New Statesman, MOJO, Q, NME, The Quietus and The Gentlewoman.
She has written many cover stories and interviews, as well as many personal, heartfelt pieces about her love of music. Jude's favourite anecdotes include Chrissie Hynde spontaneously painting her portrait in her flat at the end of an interview; sharing a Pret fish salad in New York with Björk after been flown over to America by her; Robert Plant making her a cup of PG Tips in Nashville while singing a Welsh hymn, and Lady Gaga feeding her whisky backstage at the O2, while she danced over her lap in her pants.
 'Too often we treat popular music as wallpaper surrounding us as we live our lives. Jude Rogers shows the emotional and cerebral heft such music can have. It's a personal journey which becomes universal. Fascinating.' – Ian Rankin
'A stunning hybrid of memoir and music, sound tracking the indelible nature of sound. Rogers' moving, lyrical sentences sing and stop you in your tracks.'–  Sinéad Gleeson
'Moving and absorbing, The Sound Of Being Human mixes memoir, analysis, anecdote and personal chronicle into a mosaic that evokes what music means to the individual and the human tribe. A candid, beautiful read.' – Stuart Maconie
'Personal but universal,The Sound Of Being Human is a moving, funny and very smart exploration of what music does to you and how it does it.' – Alexis Petridis
'A perfect blend of the personal and the scientific, this is a fascinating and quietly brilliant book.' – Brett Anderson
A New Statesman Books to Read in 2022
A GuardianBook to Watch in 2022
Doors 2.30pm | Unreserved seating