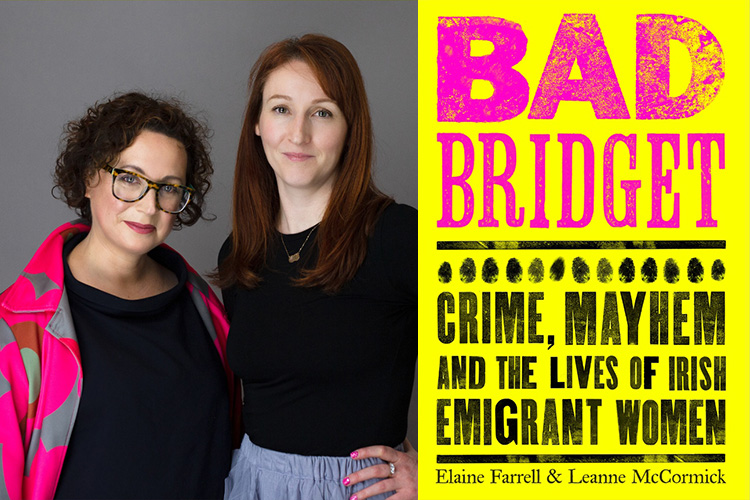 Bad Bridget
St Joseph's Church, Sailortown
Sunday 30th April. 7.00 pm
£7.00
Join Elaine Farrell, Leanne McCormick and guests as they discuss 'Bad Bridgets' and the untold stories of generations of Irish female immigrants to the USA that history chose to forget.
Elaine and Leanne, creators of the celebrated 'Bad Bridget' podcast, have unearthed a world in which Irishwomen actually outnumbered Irish men in prison, in which you could get locked up for 'stubbornness' and in which an Irish serial killer called Lizzie Halliday was described by the New York Times as 'the worst woman on earth.
In their book, Bad Bridget: Crime, Mayhem and the Lives of Irish Emigrant Women  (Sandycove), they reveal the social forces that bred this mayhem and dysfunction, through stories that are brilliantly strange, sometimes funny, and often moving.
Doors 6.30pm | Unreserved seating