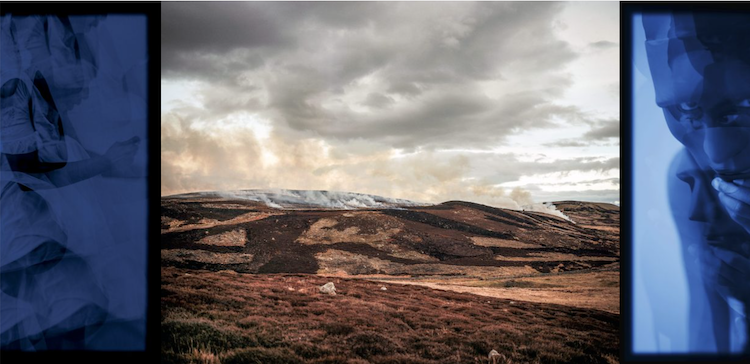 'The Lie of the Land' Joanne Coates
Belfast Exposed. 23 Donegall St, Belfast BT1 2FF
6th April – 20th May, 2023
'The Lie of the Land' – Joanne Coates
Joanne Coates is a visual artist and documentary photographer working in the North East of England. Her new work The Lie of the Land, addresses the erasure of contemporary working-class histories and culture in the countryside.
Coates works at the intersection of socially engaged practice and traditional British documentary photography. The Lie of the Land explores the erasure of contemporary working-class histories and culture in rural communities. Based on 12 months of socially engaged work with twelve women living and working in rural or agricultural settings in the North East of England, and who identify as working class, The Lie of the Land tells the long-ignored social history of gender and class in these settings. Images, objects and spoken word testimony are combined to give an insight into the lives of these women that is both honest and revealing, as well as being tied to the artist's own personal experiences of being a part of the communities she documents.
---
'Our partnership with Photoworks has been further established through the Jerwood/Photoworks Awards 4 Exhibition coming to Belfast Exposed this year. Both organisations understand that investment and commitment in early career artists is required to give them the opportunity to hone their skills and realise their ambitions. Heather Agyepong's work drawing attention to black mental health is impactful and aids our understanding of racism and associated mental health issues. Meanwhile,  Joanne Coates' work focused on the female working class voice in a community context is thought provoking and relevant in contemporary terms. Both are artists of the future and the here and now. It is important to bring them to bring them to Northern Ireland audiences'.
– Deirdre Robb, Director, Belfast Exposed