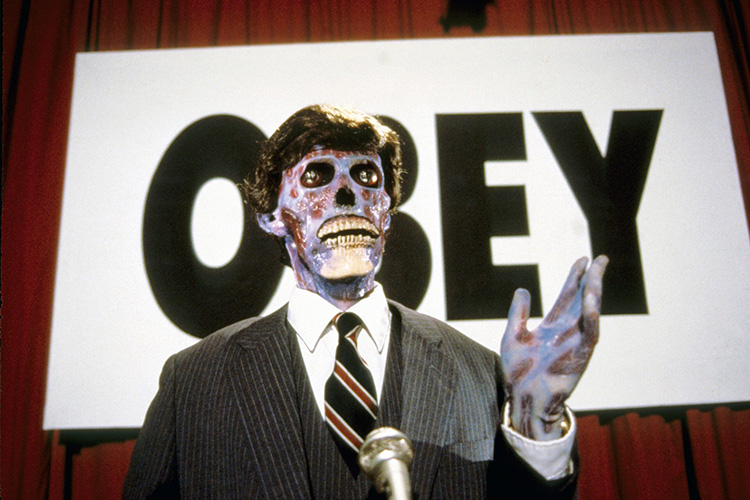 They Live!
The Deer's Head
Tuesday 2nd May, 8.00pm
£5.00
"I've come here to chew bubblegum and kick ass. And I'm all out of bubblegum…"
35 years after its release, John Carpenter's cult sci-fi satire about privilege, inequality and the "one per cent" is more grimly relevant now than ever.
They Live tells the story of Nada ("Rowdy" Roddy Piper), a homeless drifter who uncovers a shocking planet-wide alien conspiracy, with a little help from the most iconic shades in cinema history.
Along the way we get some razor-sharp observations, one of the greatest fight scenes ever filmed and some great one-liners. Initially ridiculed on release, it's now regarded as a stone-cold classic. Come join is for this timely screening of one of our very favourite films.
Shades optional.
"They Live is one of the forgotten masterpieces of the Hollywood Left. The sunglasses function like a critique of ideology… When you put them on, you see the dictatorship in democracy, the invisible order which sustains your apparent freedom"Slavoj Žižek