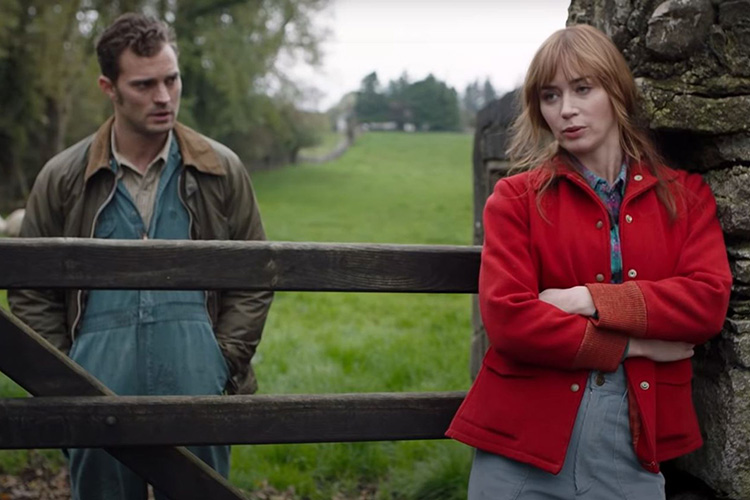 Wild Mountain Thyme
The Black Box
Sunday 30 April, 2.00pm
£8.00
"WELCOME TO OIRLAND!" So opines the great Christopher Walken in the trailer to this infamous star-studded blarney from the pen of the man who brought us the equally infamous gorilla flick Congo.
The starry cast delivers a wildly diverse array of Irish accents – often at the same time and in the same scene – as they gurn and emote their way through this hokey cinematic tale set amongst the "wild mountain thyme".
Headstrong farmer Rosemary Muldoon (Emily Blunt) has her heart set on winning her neighbour Anthony Reilly's love. The problem is Anthony (Jamie Dornan) seems to have inherited a family curse, and remains oblivious to his beautiful admirer.
Stung by his father Tony's (Christopher Walken) plans to sell the family farm to his American nephew (Jon Hamm), Anthony is jolted into pursuing his dreams in this unintentionally hilarious moving picture.
Join us for an unparalleled afternoon of celtic cringe, take part in our terrible Irish Accent competition and drink deep from the good stuff every time Jamie Dornan looks confused.
'Makes the Quiet Man seem like Mean Streets'  – WHAT FILM
'Finally, a film Christopher Walken is rubbish in.'  – CAHIERS DU CINEMA
Doors 1.30pm | Unreserved seating