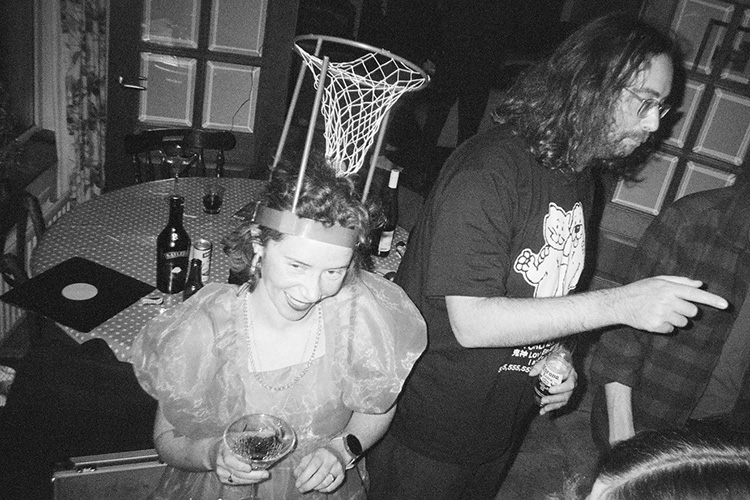 Sticky City
The Sunflower Public House
Sunday 7 May, 7.30pm
£7.00
Alice and Jamie are putting on a party (and it's on Jamie's Birthday!)
Words, performance, theatre by Alice Malseed, music by Jamie Nevin.
Sticky City by Alice Malseed is an in-progress rehearsed performance of a new piece exploring dating, imperialism and chaos.
This is Alice's candid, visceral and fresh theatrical response to being told by some men that she can't write, while others think her writing is all about them. It asks what will Belfast be without its gory core? Do we risk becoming somewhere boring like Milton Keynes? What happens to people and places, when they stop craving chaos?
From the theatre maker/writer behind The Half Moon, Anthem and Jellyfish.
Dramaturg and Director – Katherine Nesbitt
Sound Design and Composition – Sophie Price
Alice will be joined by Jamie Nevin, her boyfriend (a lovely non-chaotic man who provides no juicy content for her writing).
Jamie is a DJ who's been collecting and performing music for over 14 years – boasting a singular, uncompromising, necessarily eclectic sonic palette that spans the far reaches of the world and always finds soul, familiarity, space and depth.
Supported by the National Lottery through the Arts Council of Northern Ireland