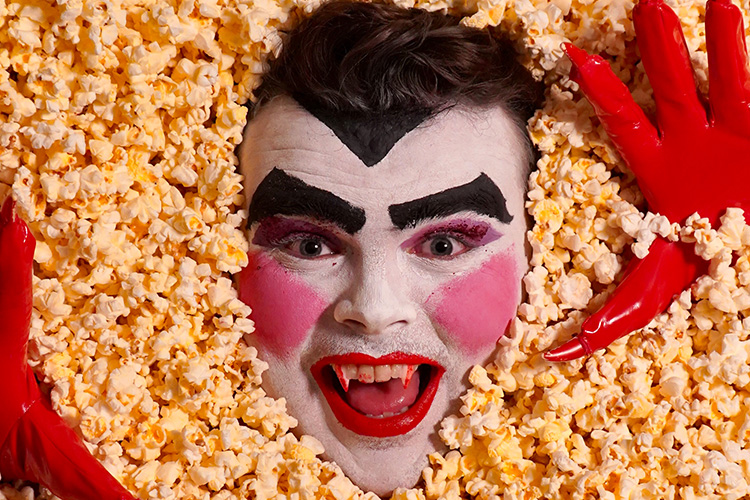 A SkelpieLimmer Productions presentation 
Scaredy Fat
Ulster Sports Club
Monday 1 May, 8.00pm
£8.00
Scaredy's working the late shift at the cinema. Tonight's schedule? Horror movie sexual awakenings of yesteryear. Lost in steamy recollections of Jesse Walsh dancing, Carrie and Tommy at the prom and the sinful duo of Ryan Philippe and Freddie Prinze Jr., Scaredy should be in ecstasy but evil horror host Count Calories keeps cutting in on the fun. It's finally time for Scaredy to face their fears and stop being such a big Scaredy Fat.
Come to the movies with Scaredy as they poke fun at fat and queer representation in the horror genre, asking what it means to love a genre that doesn't love you back.
We're gonna need a bigger shirt…
Winner of the Les Enfants Terribles Award 2023 and the CQAF Theatre Bursary. See this Big Gay Spooky Treat before its Edinburgh debut. 
Written and Performed by Colm McCready 
Directed by Seón Simpson
Produced and Production Managed by Gina Donnelly 
Costume Design by Níamh Kearney
Animation/Set Design and Poster Image by Fergus Wachala-Kelly 
AV Design by Colm McCready 
Doors 7.30pm | Unreserved seating