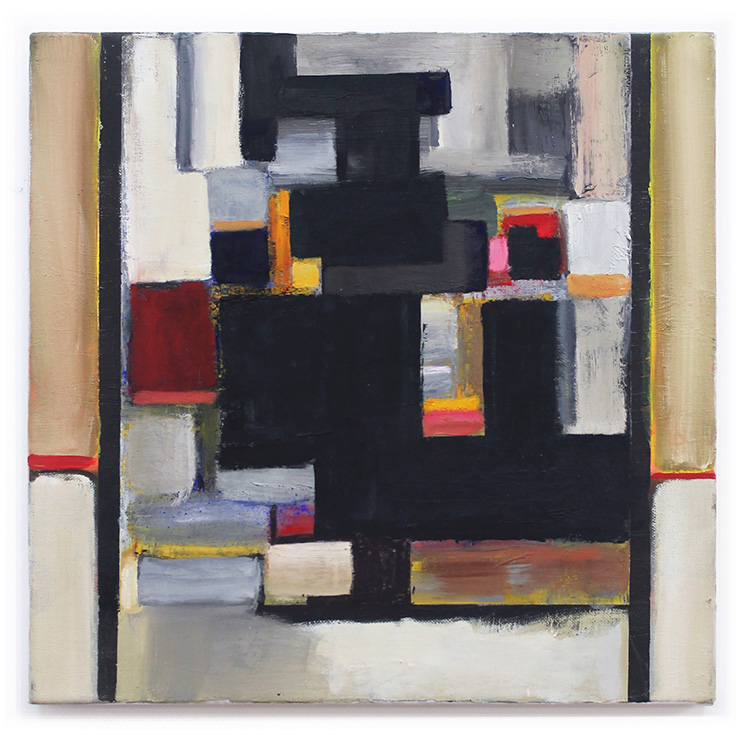 Ray Duncan
The Black Box (Green Room)
2 May - 2 June
Book Tickets
Exhibition Launch: Thursday 2 May 6.00pm
"The production of abstract painting has been a thread running throughout my work since the 1960s. I use painting as an evolutionary process, mixing colours directly onto the canvas, incorporating chance and accident, taking a series of calculated risks.
Throughout the process there is an emotional reaction to the painting, it's nothing more and nothing less. I carry elements of the real world into the work through observations of colours and shapes that I see in the environment but I am not bound by the need to make representational images." – Ray Duncan
Ray Duncan attended night classes at The Art College studying under John Luke and Terry Flanagan in the 1960s and went onto teach Art and Design in Belfast for over forty years.
He has exhibited his own work locally regularly since the early 70's. In the 1980's, with a group of artists, in a response to a lack of local venues he ran a series of 'House Shows' in artists' houses.
His work is held in the Northern Ireland Civil Service Collection and the Northern Ireland Libraries collections.