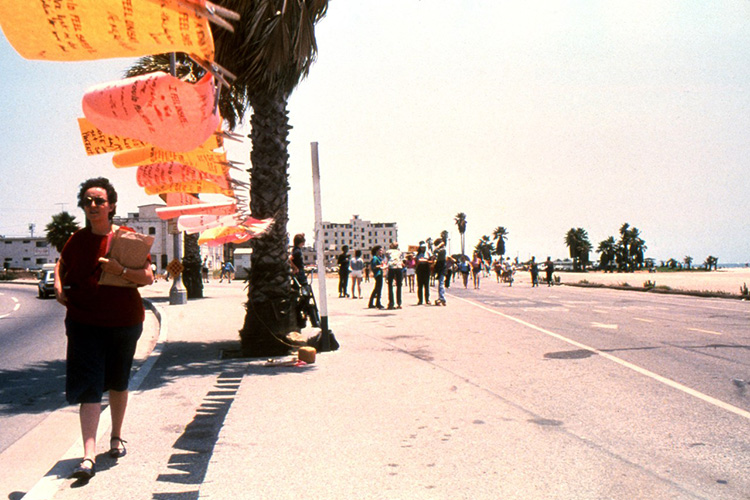 B Beyond present
Monica Mayer: The Clothesline Project
Performance at grounds of City Hall
Friday 10 May 12.00 noon
Book Tickets
In The Clothesline Project Mayer transforms the clothesline, a traditionally feminine object, into a tool designed to engage the community and facilitate a dialogue around women's experience with violence —including topics such as sexual harassment, domestic violence, and trafficking.
Mayer has implemented El Tendedero/The Clothesline Project in various museums and communities throughout Mexico, South America, and the United States, asking women from different economic classes, ages, and professions to respond to the statement, "As a woman, what I dislike most about my city is…"
Participants write their responses on small pink ballots, which are then hung on a clothesline. The site-specific installation documents the project's results by using content created through community outreach, inviting visitors to add their voices and experiences to the tendedero, or clothesline.
Mónica Mayer (born March 16, 1954) is a feminist Mexican artist, activist and art critic whose work includes performance, digital graphics, drawing, photography and art theory.