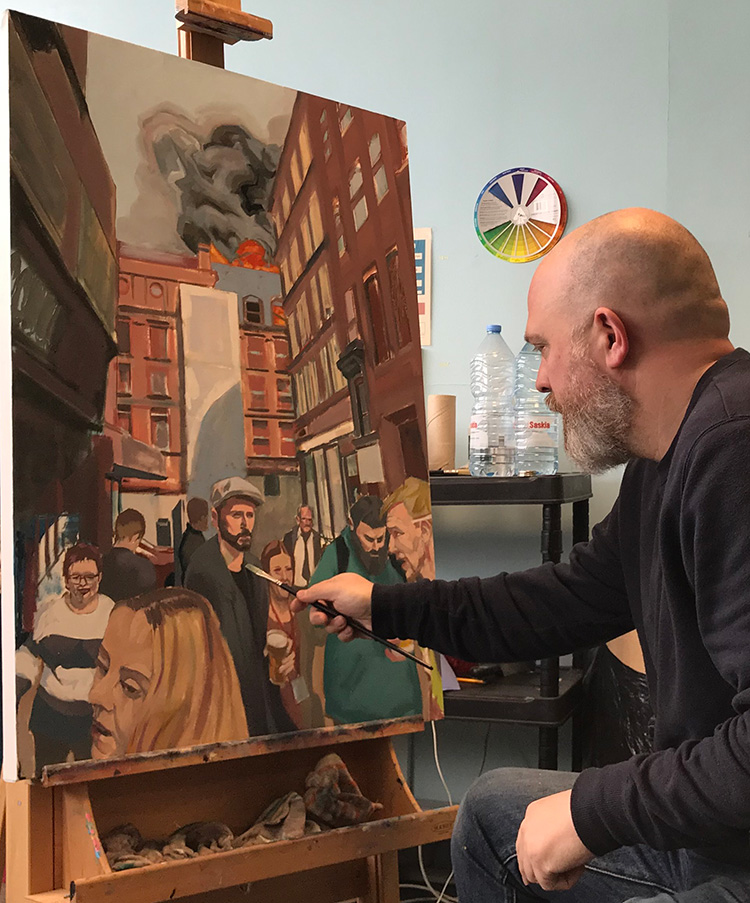 Dan Ferguson – Double Take
Clements Coffee 127-131 Royal Avenue
Thursday May 2 - 25
Book Tickets
Double Take showcases original paintings by award-winning artist Dan Ferguson featuring scenes of urban spaces in Northern Ireland.
They invite viewers to look at well-known places with new eyes or take notice of the most overlooked ones, and ultimately encourage them to reflect upon their experiences of urban spaces and how they have singled out particular ones for their importance.
Curated by art consultant Francesca Biondi. Works can be purchased online from Gallery 545, a gallery specialising in contemporary art from Northern Ireland
Opening times: Mon-Fri 8am-5pm, Sat 10am-5pm.
Friday 3 May, 1pm – Dan Ferguson presents his work (free but must be booked by emailing maggie@cqaf.com)
For more information visit: http://www.gallery545.com
This exhibition is kindly sponsored by Clements Coffee.