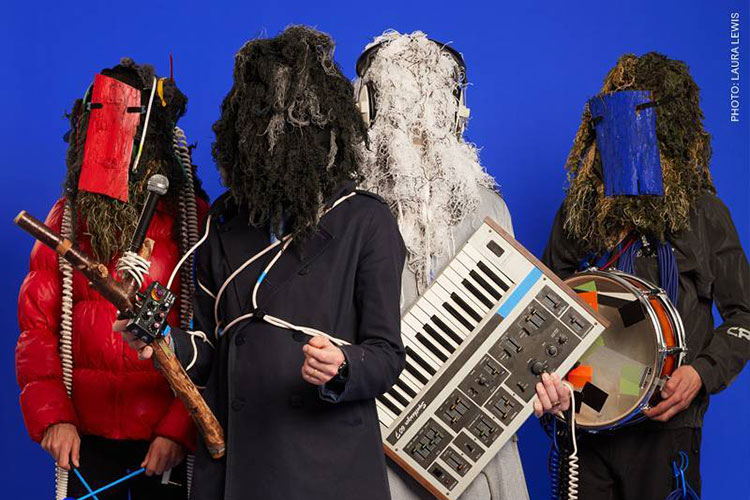 Snapped Ankles
The Black Box
Friday 3 May, 8.00pm
Doors 7.30pm | Mostly Standing
£20.00
Buy Tickets
Snapped Ankles return to the forest, but it's not as they left it. Trees planted in neat rows. A well-ordered monoculture with access roads and heavy machinery. The smell of greenwashed money in the air. There's no sign of the ancient woodland they emerged from on debut album, Come Play The Trees. And it's far cry from the gentrified East London they found themselves hawking on Stunning Luxury. All is not well in the face of progress. Welcome to the Forest Of Your Problems.
Forest Of Your Problems runs the gamut of modern woodwose emotions. In this neat human approximation of the forest, it's an increasingly knotted affair. Despite all of this, Snapped Ankles haven't lost their innate ability to make you want to move your feet – their Teutonic forest rhythms are still shot through with post-punk lightning.
Snapped Ankles outsider status has always allowed them to hold a mirror up to society. Now the boundaries are not so clear. In the four years since Come Play The Trees was released, their cult has flourished. Previous album Stunning Luxury saw the band invited to play the BBC 6 Music Festival and a KEXP session on the back of a sold-out UK tour which culminated with two nights at Village Underground in London. As those who have witnessed the shamanic ritual of their live shows will attest, they are a truly unique, communal experience.