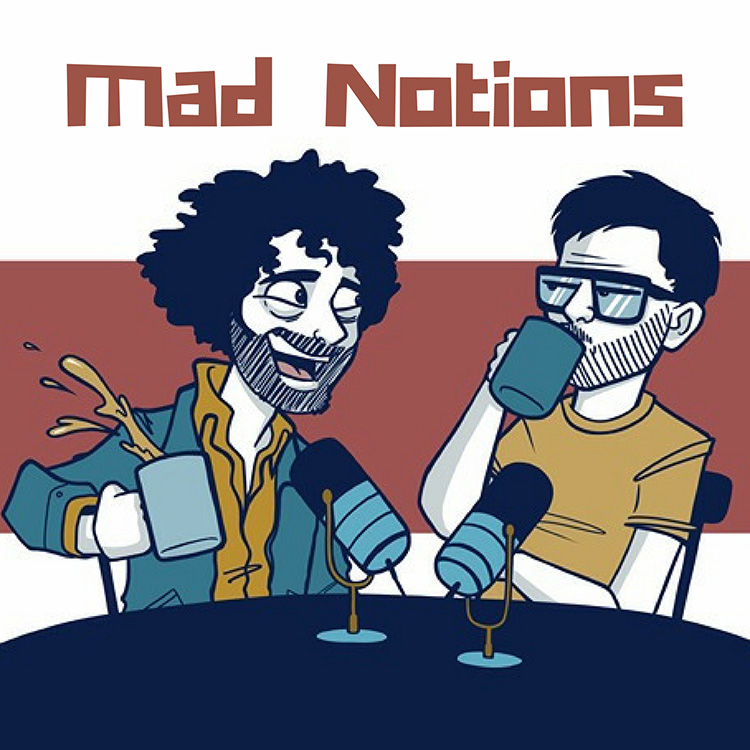 SOLD OUT – Mad Notions Podcast
The Black Box (Green Room)
Monday 6 May, 7.30pm
£6.00
Book Tickets
Irish musicians Mick McCullagh and Nathan O'Regan discuss famous music myths, legends and true stories. IsPaul dead? Is Elvis alive? Just what exactly was Phil Collins singing about on In The Air Tonight? In this sight-loss friendly special event supported by Guide Dogs Northern Ireland, Mick and Nathan discuss the late great, Ray Charles.
Mad Notions enjoyed 60,000 listens across the world in it's first year, with festival appearances throughout Ireland and
sell out live shows in Belfast.
All stories discussed with as much factual accuracy and focus as scrawled graffiti in the backstage bathroom.
Peppered among these famous tales are personal anecdotes from each of the lads that highlight the disparity
between the perception and the realities of gigging life.
Doors 7.15pm | Limited Unreserved Seating