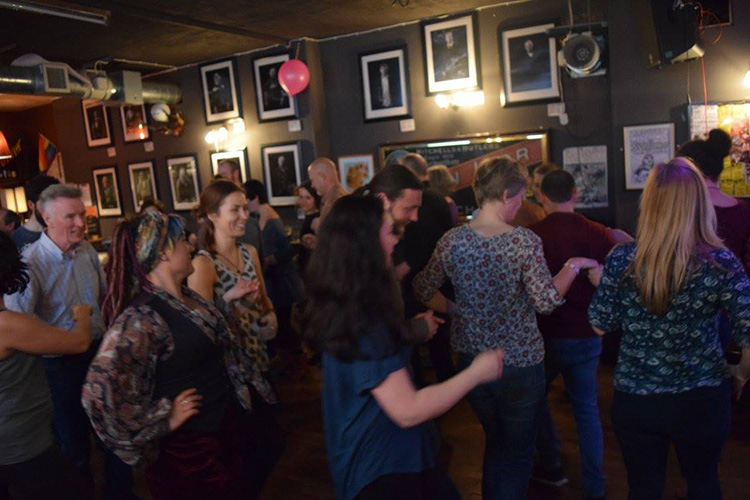 Bal Feirste, Belfast's French Bal Folk Music and Dance Group
The Sunflower
Saturday 11 May 5.00pm
Admission Free
Book Tickets
The Cathedral Quarter Festival seeks to offer a vast diversity of cultural experiences through its socially inclusive agenda and its eclectic programming blend of 'big names and emerging fringe activities and performances. Against this background, this year, we are drawing attention to some participatory activities.
An example is the fun and enjoyment offered by French bal folk (traditional) music and dance. On Saturday 11 May (5- 7.00pm) the Belfast based Bal Feirste Group will be hosting their regularly monthly open house dance session, to live music, in the Sunflower Pub.
No partner, special clothing or footwear is needed; tuition in easy-to-learn dances (ideal for beginners) is provided.