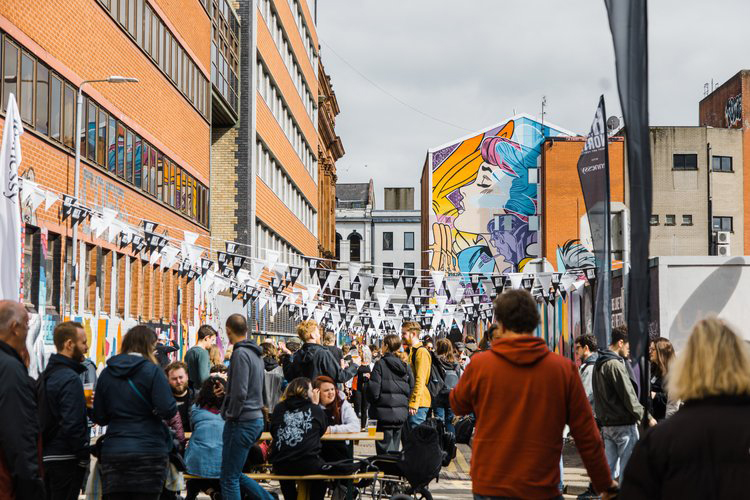 Hit the North
Union St. / Kent St.
Sunday 30 April, 2.00pm – 6.00pm
On Sunday 30 April, Seedhead Arts (supported by Hennessy) are proud to bring the Hit the North Street Art Festival back for its 11th edition.
Hit the North brings some of the world's finest artists to Belfast for a unique gathering on Union Street and Kent Street.
This year's event will feature 50 local, national and international artists with an array of styles and techniques on show as onlookers watch the artwork develop throughout the day and with refreshments available from nearby Sunflower Bar.
Admission Free