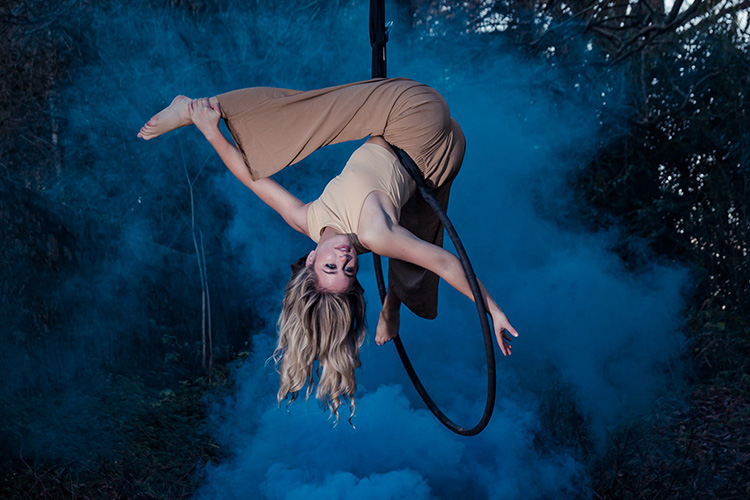 Bricolage – Circusful (Gordon St.)
Circusful (Gordon St)
Wednesday 3 May & Thursday 4 May, 8.00pm. Preview Tuesday 2 May, 8.00pm
£12.00 (Wednesday + Thursday) / £5.00 (Tuesday)
Bricolage brings together a selection of new works by some of Ireland's freshest up and coming artists for an evening that promises to be unlike anything you've seen before.
Part living, moving art installation, part aerial and circus performance –Bricolage is the brainchild of Belfast based aerialist Emmen Donnelly and will transform the warehouse space of Circusful into a dreamlike landscape inhabited by roving human creatures on the ground and in the air.
This re-imagined cabaret will feature Dublin based acrobats Anja Nicholson and Jonah McGreevy from Loosysmokes, renowned for their evocative site-specific work; Chloe Commins whose piece talks about growing up as a child of deaf parents; Sacha Krohnone of Ireland's only aerial straps artists; local juggler extraordinaire Jacob Anderson and Monika Palova and Sean McIlraith with a duo performance on themes of female experiences and relationships, explored through duo aerial rope and the rarely seen art of hair hanging.
Bricolage is supported by Arts Council Ireland