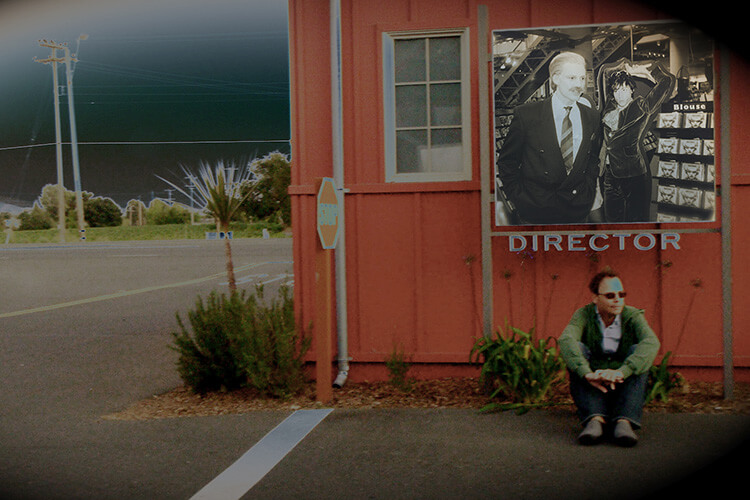 Oxide Ghosts: The Brass Eye Tapes
The Black Box
Sunday 13 January, 3.00pm
£10.00
Book Tickets
Director: Michael Cumming. Featuring: Chris Morris.
Made from hundreds of hours of unseen material from his personal archive, director Michael Cumming's film shares insights into the process of making the legendary TV series Brass Eye. Michael directed both of the pilots and the series and, over a two -year period, witnessed the highs and lows of Brass Eye from a very personal perspective.
Part documentary, part artwork – the film is designed solely for live screenings and is made up almost entirely of never before seen footage. Oxide Ghosts carries the blessing of Chris Morris and provides a rare glimpse of his extraordinary working practices.
Michael Cumming is a director and filmmaker, successfully working at the cutting edge since the '90s. A graduate of the Royal College of Art Film School and recent recipient of an honorary doctorate, Dr Cumming's back catalogue also contains such gems as Jo Brand's improvised comedy drama Going Forward, cult classic Snuff Box, political pranks and polemics on The Mark Thomas Product, The Mark Steel Lectures and Matt Berry's BAFTA winning sitcom, Toast Of London.
Michael will be doing a Q&A after the film – spilling beans, shattering myths and letting a few cats out of the bag. This film & Q&A session are a must for fans of the series but will appeal to anyone with a curiosity about how great comedy is made.
'[Oxide Ghosts] offers a well-judged and very rare insight into [Brass Eye's] making, encapsulating the fun and covert excitement that went on while the project was still under wraps, before all the legal wrangling kicked in. If you're an admirer of the show and the opportunity should arise for you to see Oxide Ghosts, have some self re-cocking-spect and do so without hesitation' – CHORTLE
Doors 2:45pm | Unreserved Seating