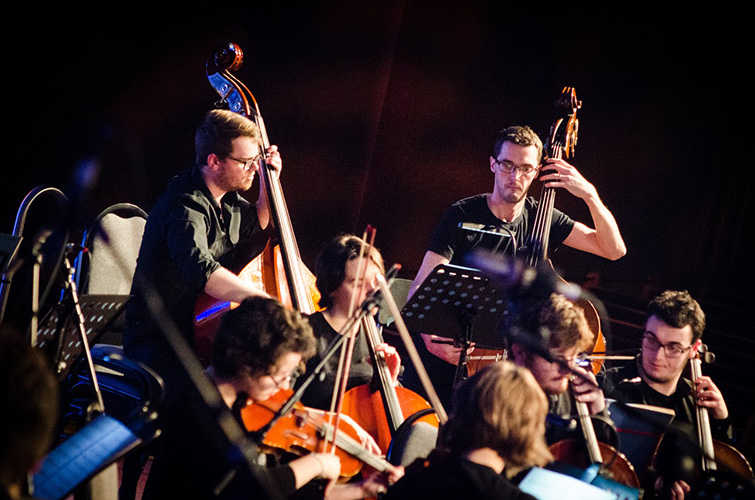 The Irish Video Game Orchestra
The Black Box
Saturday 13 January, 2.00pm
Tickets £6.00
Book Tickets
The Irish Video Game Orchestra is a semi-professional orchestra dedicated to bringing new audiences to the orchestral music by performing famous video game scores that listeners already know and love.
Brought together by their mutual love for video games, and the wealth of music that can be found in their scores, the IVGO aims to create unforgettable performances for both its audiences and musicians.
Having only been performing for two years, the IVGO has received rave reviews from their concerts at Q-Con, Eirtakon, and their most recent independent concert, "A Journey of Heroes." Christopher Hastings of Queen's Radio said, "… if you are into orchestral music, video games, or both, there is definitely no reason why you shouldn't keep an eye out for the next time the Irish Video Game Orchestra performs, because honestly, it was one of the most entertaining musical evenings I've experienced for a long while."
With repertoire spanning the 30+ years of video game scores, every concert is different, but features music from both new games as well as the classic tunes known by all from The Legend of Zelda, Super Mario Bros., Final Fantasy, and so much more.
Tickets also available from: Visit Belfast | 028 90 246 609
8 – 10 Donegal Square North (Opposite front of City Hall)