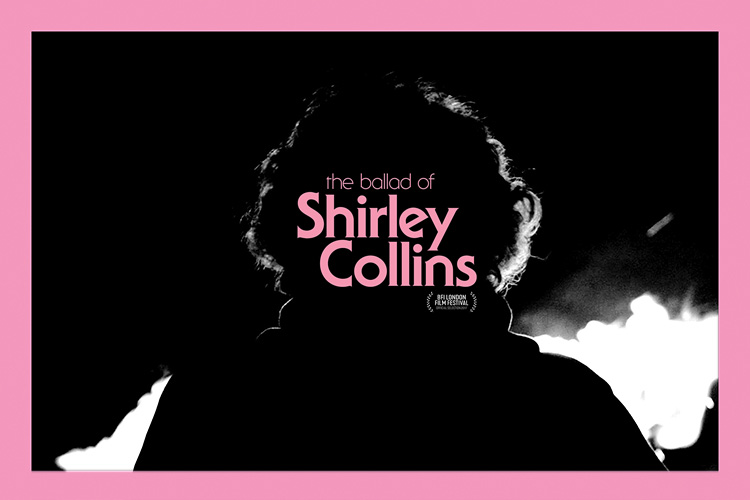 The Ballad of Shirley Collins
The Green Room
Sunday 14 January, 4.00PM
Tickets £4.00
Book Tickets
Widely regarded as the 20th century's most important singer of English traditional song, Shirley Collins stood at the epicentre of the folk music scene during the 1960s and '70s.
However, in 1980 she lost her voice in mysterious circumstances, and was forced to retire from musical life.
Rob Curry and Tim Plester's documentary sets out to explore the story behind the icon, and chronicles Shirley's battle, at the grand old age of 80, to rediscover that voice she lost so many years previously.
The film offsets this contemporary journey with a more literal one taken from the other end of her life, and makes fertile use of authentic 1959 audio-archive to recount the tale of Shirley's seminal road-trip around America's Deep South alongside her then-lover (and pre-eminent ethnomusicologist) Alan Lomax.
Featuring cameos from the comedian Stewart Lee and David Tibet of Current 93, the film eschews a straightforward biopic approach and mindfully sidesteps any rockumentary talking-heads; the filmmakers instead offering up a meditative and richly textured piece of portraiture.
One which uses Shirley's story as a prism through which to explore and reflect upon themes of heritage, posterity and the true ancestral melodies of the people.
Here then is a film about loss and redemption. A film about sacrifice, healing and rebirth. A film which suggests that, during these turbulent and increasingly untethered times, we might just need Shirley Collins now more than ever.
Tickets also available from: Visit Belfast | 028 90 246 609
8 – 10 Donegal Square North (Opposite front of City Hall)