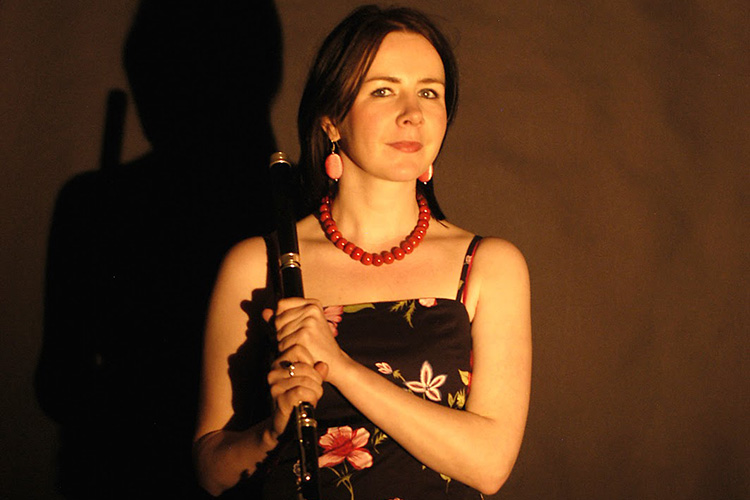 Nuala Kennedy
The Black Box
Sunday 14 January, 3.00pm
Tickets £8.00
Book Tickets
For anyone who enjoys an imaginative blend of contemporary and traditional music; beautifully constructed airs, jigs and reels; love songs and ballads in both Gaelic and English; something rather special is special in the Black Box during Out to Lunch.
Singer and flute player Nuala Kennedy celebrated 10 years as a solo recording artist in 2016 with the launch of Behave the Bravest, her fourth solo album and her first album release on her own label Under the Arch Records.
Nuala Kennedy's origins as a player and singer of traditional music in Ireland shine through on Behave the Bravest. Old traditional ballads of love, loss and immigration, are recomposed by Kennedy and continue to find resonance in the modern world.
Played and sung with verve and panache by a woman at the top of her game, Behave the Bravest is a fitting album to celebrate a decade of music making.
Nuala has performed and recorded with Will Oldham (Bonnie 'Prince' Billy), Norman Blake (Teenage Fanclub), Norwegian musicians Frode Haltli and Vegar Vårdal as well as the late Canadian composer Oliver Schroer.
For this very special Festival show Nuala will be joined by Mike Bryan (guitar) and Donald Hay (percussion).
'She instils a zesty, fresh brilliance for all her dazzling performances, which are enticingly enhanced by all her imaginative compositions. This album is just a complete winner all the way.' – FOLKWALES
Tickets also available from: Visit Belfast | 028 90 246 609
8 – 10 Donegal Square North (Opposite front of City Hall)