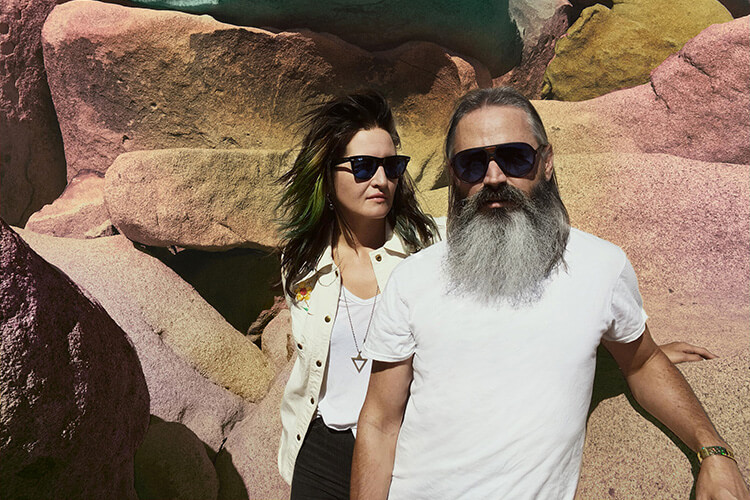 Strange Victory & Out to Lunch present
Moon Duo with support from Documenta
The Black Box
Saturday 27 January, 9.00PM
Tickets £14.00
Book Tickets
Portlandian space-rock outfit Moon Duo bring their new album Occult Architecture Vol. 1 (out now on the Sacred Bones label) to the Black Box for the closing weekend of Out to Lunch.
The album takes the reliably excellent Moon Duo sound, built around Ripley Johnson's remarkable, fluid guitar and Sanae Yamada's Nuggets-meets-Conny Plank keyboards, adds a little more electronics than usual and also throws in some high concept darkness to boot (as borne out by titles like Cold Fear and The Death Set).
Written and recorded in Portland, the two-part epic reflects the hidden energies of rainclouds and sunshine and the deep creep of Northwest forests along with their effect on the psyche, inspired by the occult and esoteric literature of Mary Anne Atwood, Aleister Crowley, Colin Wilson, and Manly P. Hall
As the first instalment in a two-album series for 2018, it's an immediate and hypnotic listen and this promises to be a momentous live gig.
Tickets also available from: Visit Belfast | 028 90 246 609
8 – 10 Donegal Square North (Opposite front of City Hall)