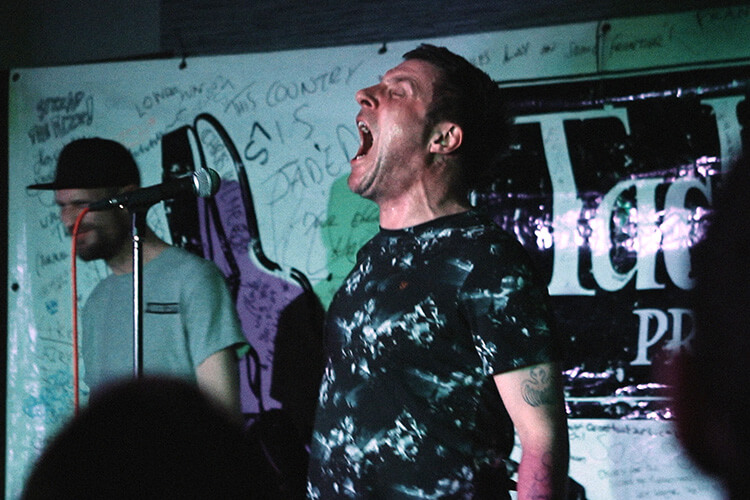 Bunch of Kunst – A Film about Sleaford Mods
The Green Room
Sunday 21 January, 7.00PM
Tickets £4.00
Book Tickets
Thanks to their sweary rants about modern England, Nottingham duo Sleaford Mods have been called "the voice of Britain" by their fans, "Britain's angriest band" by the Guardian and "The world's greatest rock 'n' roll band" by Iggy Pop.
Jason Williamson, a former chicken factory worker and father of two, his band mate, beatmaker Andrew Fearn, and their manager Steve Underwood, avant-garde bedroom label owner and former bus driver, have won over fans with their brutally honest lyrics and DIY ethos.
Following them on their two-year journey from bedroom recording sessions to mainstream success, Christine Franz's official documentary feature tells the story of three guys taking on the music business on their own terms.
Tickets also available from: Visit Belfast | 028 90 246 609
8 – 10 Donegal Square North (Opposite front of City Hall)