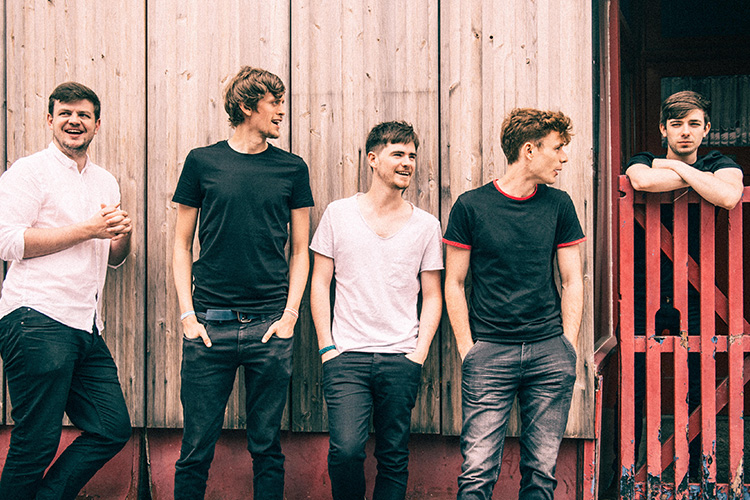 Booka Brass Band
The Black Box
Friday 12 January, 9.00PM
Tickets £12.00 / £10.00
Book Tickets
Booka Brass' debut album captures the live energy of the band lauded as one of Ireland's greatest live acts.
Chilled Milk is a ten-track album full of the bands signature melodies and rhythmic pizazz. The album is made up of nine self-penned tunes and a raucous cover of Jason Derulo's 'Talk Dirty' by the New Orleans inspired outfit.
Formed in late 2012 when a group of students were drawn together by their classical background and desire to experiment musically. Since then their trajectory has been constantly on the rise, from the success of their critically acclaimed debut EP BBB, a sold-out nationwide tour alongside collaborations and live performances with Irish music heavyweights including The Frames, Lisa Hannigan, Jape and James Vincent McMorrow.
The band laid the basis of the album in true Booka Brass style through jamming through ideas in an improvised setting. The album has drawn influence from jazz greats like Miles Davis and Art Blakey, to hip-hop icons Dr. Dre and Kendrick Lamar.
The albums sound is a fusion of Booka Brass's classical mastery of their instruments combined with their understanding and passion for jazz sensibilities. Potentially the show of the festival.
'Everyone's favourite horn wielders..spicing jazz, hip hop and pop and adding lashings of brass, it's a fun and inventive few minutes' – HOT PRESS
'Booka Brass Band have every right to be claimed as Ireland's best live act right now' – GOLDEN PLEC
'If you can only take in one new act this festival season, make it Booka Brass Band' – THE IRISH INDEPENDENT