The Handsome Family – September '22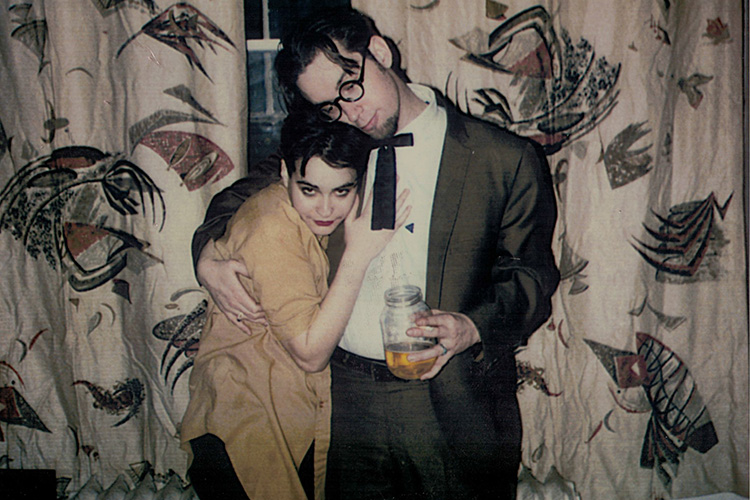 The Handsome Family – September '22
The Empire Music Hall
Thursday 15th September '22, 8.00pm
£17.50
Book Tickets
The Handsome Family have written some of the most haunting and beautiful songs in American music. During a 30-year career, Brett and Rennie Sparks have created songs that transform the mundane landscape of modern life into a place of mysterious portent.
Handsome Family songs take place in parking lots and big box stores, under overpasses and in airports. They sing about Custer's last stand and automatic lawn sprinklers in the same song. Rennie's lyrics often focus on the myriad creatures that live at the edges of the man-made world: the sparrows, rats, cockroaches and crows that share our cities.
Handsome Family shows are famously relaxed. Their songs can be dark, but there's always laughter on stage. Rennie sings as well as plays Autoharp, banjo, and uke bass. She often introduces songs with seemingly unrelated stories. Brett, with his stentorian voice, is a powerful presence at center of the stage.
There are a lot of new faces at shows these days, lured by Far From Any Road, which became a global hit after it was used as the theme to season one of True Detective.
In 2020 Loose Music released their first two records, Odessa (1995) Milk & Scissors (1996), on vinyl LP. This will be the first time these records have been released in Europe.
For Handsome Family fans these records are a must. Odessa reveals the early style of the band and Milk & Scissors illustrates how their songwriting transformed after Rennie began writing lyrics. On their spring 2021 tour they plan to play selected gems from these new/old records.
Doors 7:30pm | Unreserved Seating