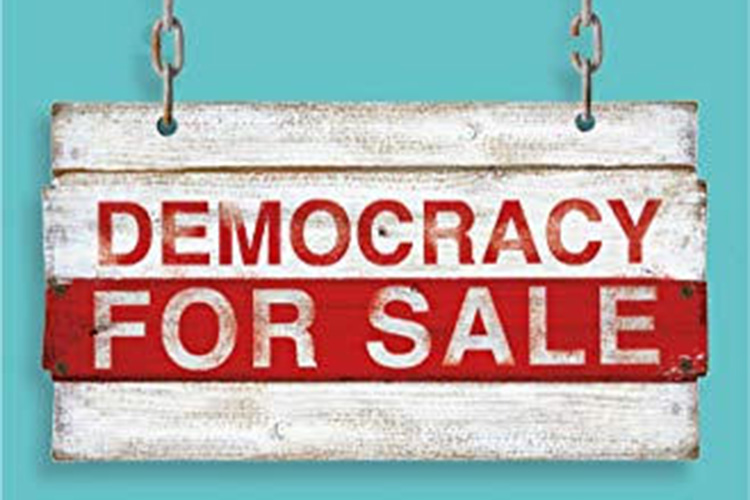 Peter Geoghegan – Democracy for Sale
The Black Box (Green Room)
Sunday 3 May, 3pm
£5.00
Book Tickets
Peter Geoghegan is an Irish writer, journalist and broadcaster and investigations editor at the award-winning news website openDemocracy. He led openDemocracy's investigations into dark money in British politics that were nominated for a 2019 British Journalism Award and the Paul Foot Award.
In Democracy for Sale, Peter explains how money, vested interests and digital skulduggery have destroyed trust in democracy and fuelled the rise of populism in Britain and across the West.
Beginning with the law breaking during the European Union referendum in 2016, he examines how easy it is to break electoral laws with impunity and how, for example, money that was funnelled through Northern Ireland was used to pay for Brexit.
Speaking to leading players from across the political spectrum including Steve Bannon and senior figures in Conservative politics, the book delves deep behind the headlines to deliver a colourful, incisive account of a broken politics.
Peter's journalism has appeared in The New York Times, The Guardian, The London Review of Books and many other publications. His last book, The People's Referendum: Why Scotland Will Never Be the Same Again, was nominated for the Saltire First Book Award.
Doors 2.45pm | Limited Unreserved Seating