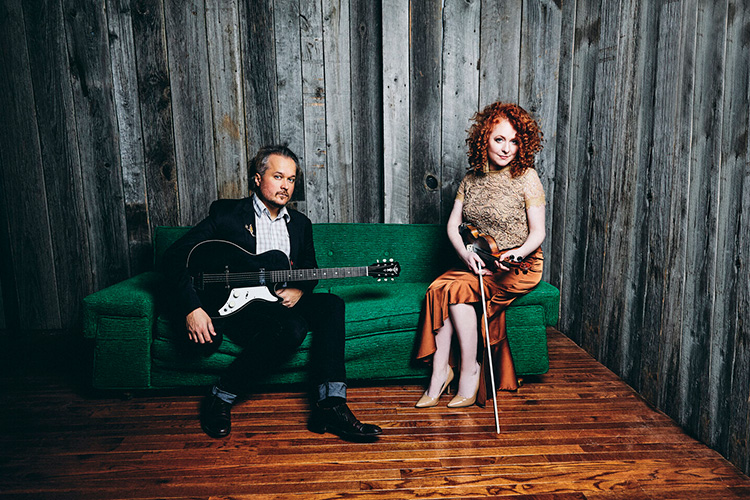 Harrow Fair
The Sunflower
Saturday 9 May, 2.00pm
£8.00
Book Tickets
No strangers to the music scene, Miranda Mulholland (Great Lake Swimmers, Belle Starr) and Andrew Penner (Sunparlour Players) began writing music together while working in Toronto's Soulpepper Theatre Company.
With Harrow Fair, the duo has created a musical framework combining their considerable strengths as singers and instrumentalists and are exploring songwriting enhanced by heavy kick drum, rootsy guitar and scorching fiddle.
One part stomping songs that echo early country and rock n roll, the other part gritty ballads that sound sweet and haunted, this duo's evocative and rapidly expanding collection of songs is utterly foreign, oddly familiar and deeply gratifying.
'When Miranda Mulholland and Andrew Penner create music together, something delightful happens. Their combined experiences allow Mulholland and Penner to show off fantastically executed string work with both the fiddle and guitar. Call to Arms, the Canadian duo's record debut, spoons out doses of rock, roots, Southern charm and just about everything else along the way.' –  ELMORE MAGAZINE
'…a heavenly excursion into soulful country. Their impassioned, touching interpretation of Hank Williams' "Told a Lie to My Heart" is just bewitching.' –  GLOBE AND MAIL
'…theirs is a match that can pull out all the stops (heck, they wring 'em out, every last one).' –TORONTO STAR
Doors 1.30pm | Unreserved Seating