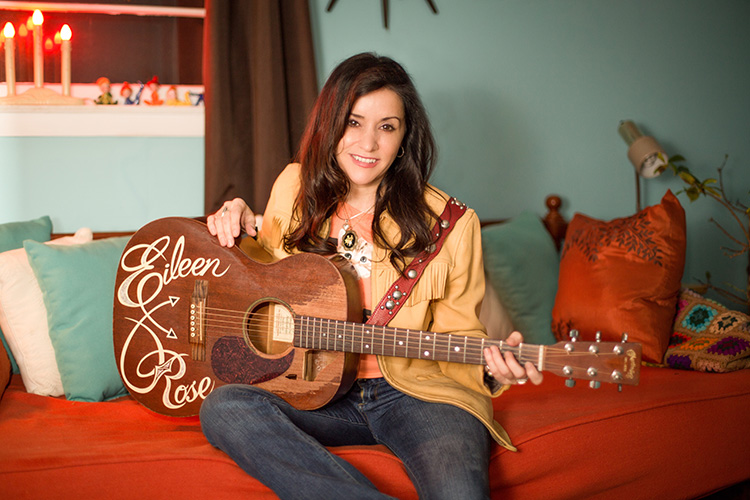 Eileen Rose & The Holy Wreck
McHugh's
Wednesday 6 May, 8.00pm
£12.00
Book Tickets
From Nashville, Eileen Rose & The Holy Wreck return to the UK for the first time in over five years. With a new album under their belt Eileen Rose – Muscle Shoals which they just finished recording at the famed Southern Studio, it is destined to be a hands-down favorite for long term fans and the surprise of the year for those yet to discover Rose's extraordinary songcraft and astonishing voice.
Established in 1969 Muscle Shoals is the "Hit Recording Capital of the World."  where icons like The Rolling Stones, Linda Rondstadt, Dylan, Willie Nelson, The Staple Singers and The Allman Brothers recorded some of their most beloved songs.
Rose's breakthrough album, 2000's Shine Like It Does, recorded with country-techno renegades Alabama 3, was released on Rough Trade Records. The newly minted solo artist had the music press reaching for the superlatives.
And so it's been for every Rose album to follow.  These include Rose stand-outs Be Many Gone (2015), Luna Turista (2010), At Our Tables (2008), Come The Storm (2005) which Judy Collins personally offered to release in the US after seeing Rose on stage in Glasgow.
Her band The Holy Wreck, feature guitar master Rich Gilbert (Frank Black, Jack White), Chris Machlalan on bass, and Steve Latanation (The Legendary Shack Shakers) on drums.
"The intensity and poeticism of Patti Smith. – The Observer
"Rose's songs sidle up and ambush you." The Sunday Times
"Rose is capable of a kaleidoscope of emotion in the same song, injecting the tracks with a living, breathing reality and often singing like Emmy Lou Harris at her most brooding…shivers the soul" – Americana UK
Doors 7.30pm | Unreserved Seating