David Keenan in conversation with Wendy Erskine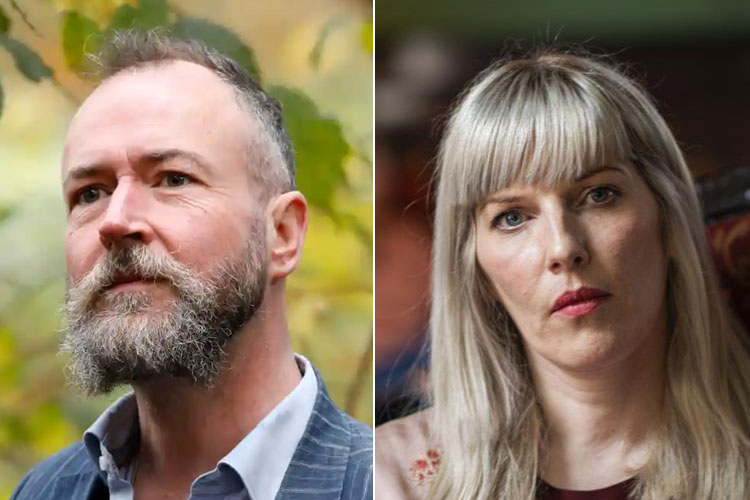 David Keenan in conversation with Wendy Erskine
2 Royal Avenue
Tuesday 24 May, 8.00pm
£6.00
Buy Tickets
PLEASE NOTE THIS EVENT HAS BEEN RESCHEDULED DUE TO TRAVEL ISSUES
New show date: Tuesday 24 May, 8.00pm. Tickets: £6.00
2 Royal Avenue
David Keenan, grew up in Airdrie and lives in Glasgow. His 2017 debut, This Is Memorial Device, was shortlisted for the Gordon Burn prize, which he won with his second novel, For the Good Times, about the IRA . He has also written a book about tarot, To Run Wild in It, accompanied by his own deck of cards, created in collaboration with the artist Sophy Hollington. His novel, Xstabeth, follows the 19-year-old daughter of a Russian singer-songwriter visited by an otherworldly force.
Is it possible for books to dream? For books to dream within books? These are some of the questions posed by David Keenan's masterly fifth novel, Monument Maker, an epic romance of eternal summer and a descent, into history, into the horrors of the past.
'Occult, transformative, difficult, fantastic: Keenan is smashing through so many borders'NEW STATESMAN
'I sometimes think David Keenan dreams aloud. His prose has the effortless enigmatic, unsettling quality of dream'  EDNA O'BRIEN
Wendy Erskine
Wendy Erskine lives in Belfast. Her debut collection, Sweet Home, was published by The Stinging Fly Press in2018. It won the 2020 Butler Literary Award, was shortlisted for the Edge Hill Prize 2019 and longlisted for the Gordon Burn Prize 2019.  Sweet Home was Book of the Year in the Guardian, The White Review, Observer, New Statesman, and TLS. Wendy's second collection of stories, Dance Move was released in February 2022.
In Dance Move, the new collection of stories from Wendy Erskine, we meet characters who are looking to wrest control of their lives, only to find themselves defined by the moment in their past that marked them.In these stories – as in real life – the funny, the tender and the devastating go hand in hand. Full of warmth, the familiar and the strange, they are about what it means to live in the world, how far you can end up from where you came from, and what it means to look back.
'Humane, funny, surprising, profound.' – Chris Power' A masterpiece.' – David Keenan