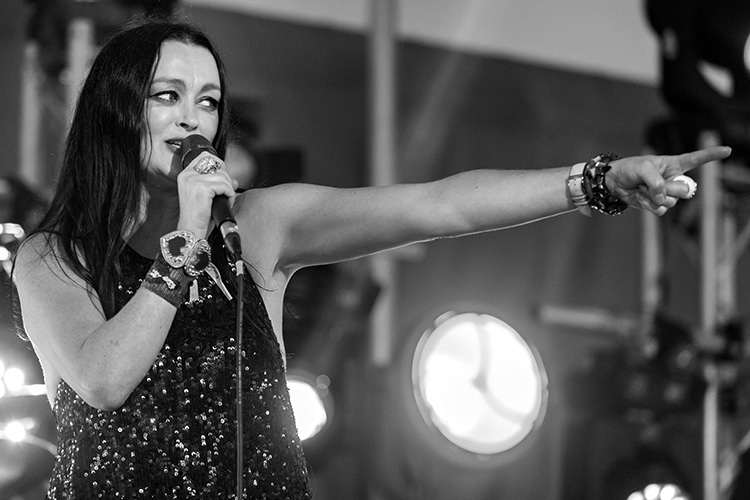 Bronagh Gallagher – SOLD OUT
Voodoo (Fountain St)
Friday 3 November, 8.00pm
Doors 7.30pm, Mostly Standing
£20.00
Sold Out
Bronagh Gallagher is considered one of Ireland's leading actors and voices of soul music and is deeply respected for both the quality of her song writing and her stellar live performances.
From the beginning of her acting career at age 17, as Bernie, one of the backing singers in Alan Parker's The Commitments, Bronagh has appeared in countless films including Pulp Fiction, Star Wars, Sherlock Homes, The Personal History of David Copperfield by Armando Iannucci and award-winning TV dramas such as Jimmy Mc Govern's The Street, and The Accused.
She has also appeared in London's West End, The Royal Court, The National Theatre and Broadway Theatre Productions including Complicité's Street of Crocodiles, Bob Dylan & Conor Mc Pherson's award-winning musical Girl from The North Country, Sky's hit TV show Brassic, and her lead role in the multi-award winning Bump Along the Way.
Alongside her acting career, Bronagh writes and produces her own music with her band and runs her own independent label, Salty Dog Records. She has released three albums to date and a recent highly praised EP Witch it Up.
Bronagh has just completed filming of Joshua Oppenheimer's movie THE END, and is currently filming Series 6 of Sky TV's comedy drama Brassic.
Tickets £20.00
Doors 7.30pm, Mostly Standing
'One of the purest, clearest talents I know – a fabulous singer, bursting with raw Irish soul. Striking and original songs and an effortlessly brilliant band' –BRIAN ENO
'Swaggering like Carole King in her golden years' –Q Magazine
'Bronagh Gallagher has several strings to her creative bow, including a talent for penning thundering power ballads and soulful musings.' –THE IRISH TIMES
With generous support from the Dormant Accounts Fund NI