Bowie 75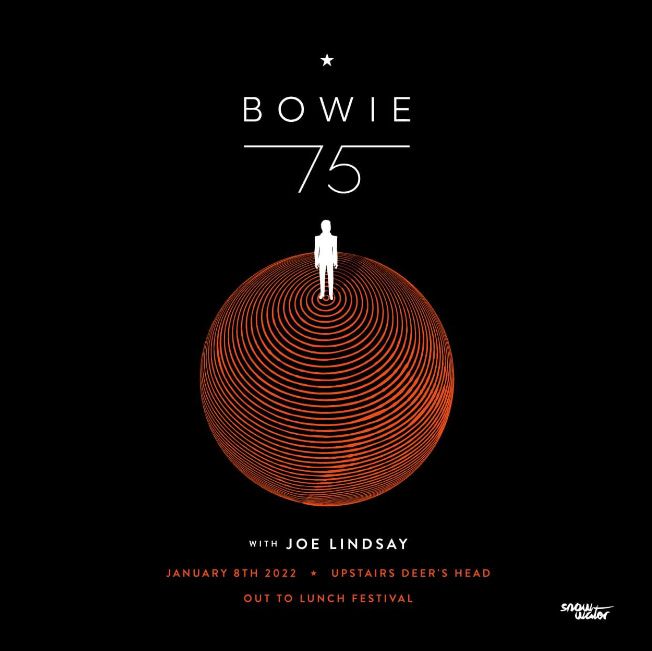 Bowie 75
The Deer's Head Music Hall
Friday 18 March, 9.00pm
£8.00 
Buy Tickets
Rescheduled from Out to Lunch 2022 
The greatest and most significant British music artist of the 20th century, David Bowie, would have been 75 on January 8th 2022.
To mark this occasion, Snow Water presents 'Bowie 75' for the Out To Lunch Festival, a musical tribute to the man who fell to earth and changed it forever.
Joe Lindsay will be playing the hits, B-sides, album tracks, the influences and the influenced upstairs in The Deer's Head in Belfast.
Doors 8.30pm | Unreserved Seating