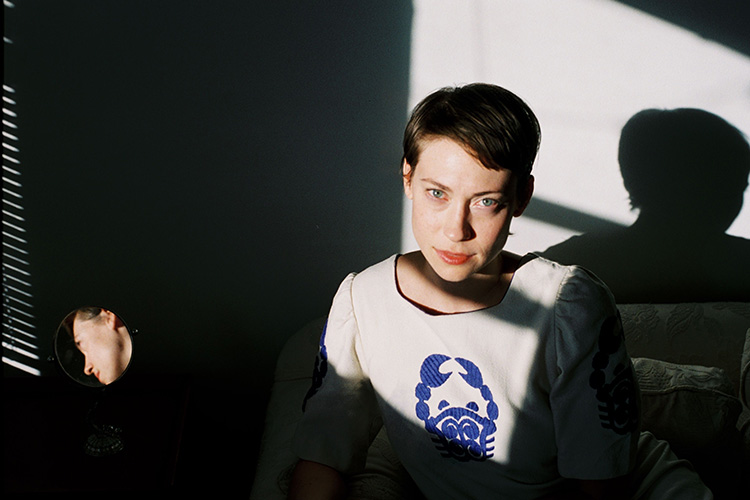 In association with Strange Victory
Anna Burch
McHugh's
Saturday 9 May, 8.00pm
£10.00
Book Tickets
When Anna Burch introduced herself on her 2018 debut Quit The Curse, it was with a concentrated wash of energetic, serotonin-boosting pop. Jangly guitars, blithe vocal harmonies and an occasional undercurrent of grungy fuzz all converged in seemingly straightforward songs that hid their complexities under sunny hooks.
Two years later, Burch's follow up If You're Dreaming takes us down a different path than its predecessor, shedding some nervous energy in favour of a deeper exploration of an internal world.
With recurring themes of isolation, weariness and longing, these songs deliver that emotional arc with a delicate but uncompromising execution. Burch's intrinsically catchy songwriting dials down the urgency of her debut a notch, taking a turn towards airy, jazz-voiced chords, floating reverb and an expansion of the sonic palate with unexpected instrumentation.
The album drifts dreamily as much as it hones in with a sharper clarity on some of Burch's most personal songs. Even at its most introverted,If You're Dreaming is always warm and present. It's a deliberately drawn chapter of Burch's work, trading in the wild-eyed and sometimes neurotic party hopping of Quit The Curse for a more solitary walk after midnight.
Daring and clear-headed, these songs cut deeper in their subtleties. If You're Dreaming moves with intention, taking its time revealing new layers of sophistication and growth in Burch's always charming songcraft.
Doors 7.45pm | Unreserved Seating