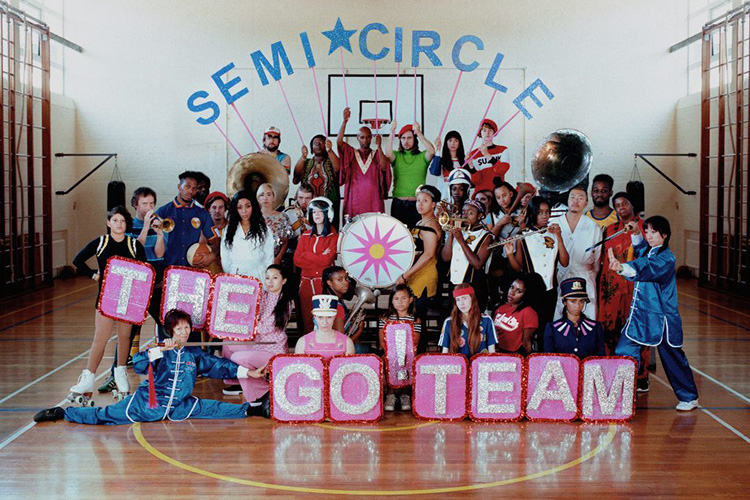 The Go! Team
The Black Box
Friday 4 May, 9.00pm
Tickets £15.00
Book Tickets
The Go! Team bust onto the scene in 2004 with their universally praised debut, Thunder, Lightning, Strike, a homebrewed collage of meticulously chosen samples and trashy live instruments assembled brilliantly by Go! Team founder Ian Parton.
It somehow found its way from the bedroom to international acclaim, casually picking up a Mercury nomination along the way. Developing into a festival crushing live proposition, wowing fans and critics alike from Seoul to Sydney to Sao Paolo, and having over the course of their subsequent albums collaborated with the likes of Bethany Cosentino, Chuck D and Deerhoof.
The Go! Team have always been cheerleaders for a better world – an outpouring of collective joy in the face of small-mindedness and dismal careerism. They rejoice in the unifying urges and the chance encounters between cultures that lead to something new. They're a band who still have faith in the power of music to make things better. Now more than ever, we need The Go! Team.
With brand new album Semicircle released earlier this year and picking up rave notices, The Go! Team are once again on the move. A guaranteed festival highlight.
Tickets also available from: Visit Belfast | 028 90 246 609
8 – 10 Donegal Square North (Opposite front of City Hall)