TOM ROBINSON PRESENTS RAPHAEL DOYLE
The Black Box,
Sunday 29 January, 2.00pm
Tickets:£10.00 / £8.00
Doors: 1.45pm | Unreserved Seating
Tickets also available In Person:
Visit Belfast
8 – 10 Donegal Square North (Opposite front of City Hall)
Via Telephone
028 90 246 609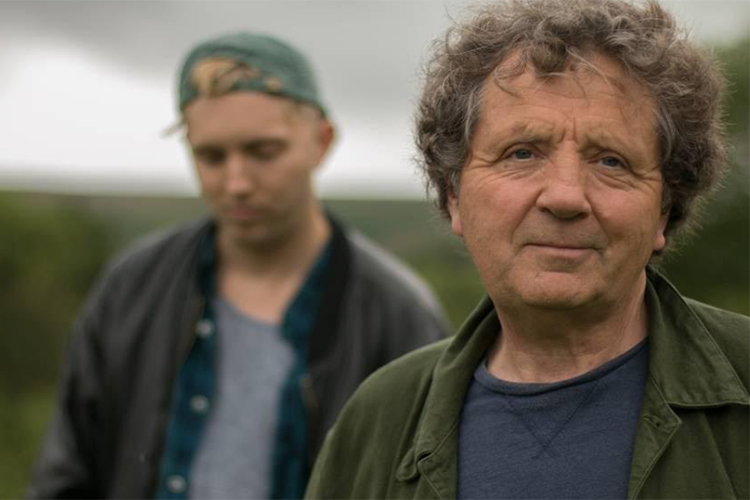 40 years on from 2-4-6-8 Motorway, punk-era veteran Tom Robinson returns to Belfast with award winning producer Gerry Diver to launch their new project with Ulster-born songwriter Raphael Doyle.
In 1969 Raphael left County Antrim for England – where he was discovered by blues legend Alexis Korner, formed a teenage musical partnership with Tom Robinson, and Hereward Kaye and the trio had their first album produced by Ray Davies.
After four decades of what he describes as "a messy life" Raphael was diagnosed with Motor Neurone Disease early in 2016. His musician son Louis Doyle at once coaxed his dad back into the studio to start work on the album they'd always dreamed of making together.
Supported by friends and family through a PledgeMusic campaign, Raphael and Louis have joined forces with virtuoso Irish musician Gerry Diver [Youth, Van Morrison, Christy Moore, Shane McGowan] on the album – which is titled Never Closer after a poem by Seamus Heaney ['When all the others were away at Mass'].
Tom Robinson opens this acoustic showcase with a set of audience favourites [such as Glad To Be Gay, War Baby and Up Against the Wall] before joining Raphael, Gerry and Louis to play songs from Never Closer. The album's potent lyricism and unflinching honesty have already won Raphael Doyle acclaim from Across The Line to The Huffington Post. Prepare for a memorable – and unrepeatable – afternoon of words and music from four masters of the trade.