in association with frontier promotions
THE MULLIGAN BROTHERS
The Black Box,
Wednesday 25 January, 8.00pm
Tickets:£8.00
Doors: 7.45pm | Unreserved Seating
Tickets also available In Person:
Visit Belfast
8 – 10 Donegal Square North (Opposite front of City Hall)
Via Telephone
028 90 246 609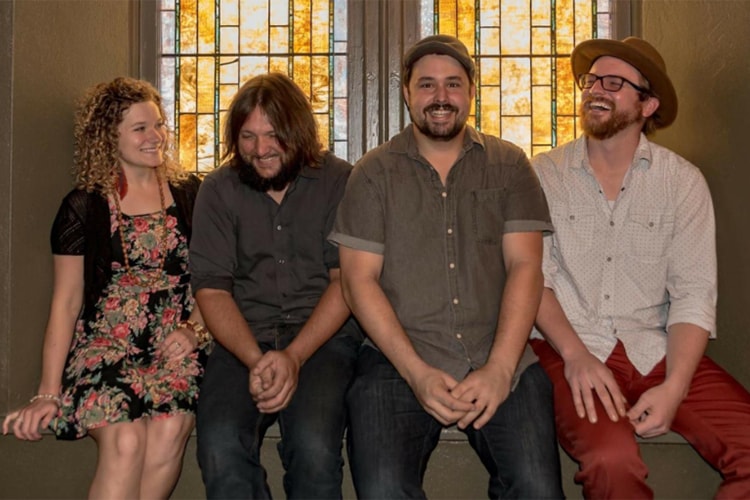 Purveyors of fine Americana, The Mulligan Brothers are from Mobile, Alabama and impressed everyone so much in January 2016, we had to invite them back.
In golfers' terms, a "mulligan" is a second chance, and the band represents a second chance for each member of The Mulligan Brothers. All veterans of other bands, this is where they found the music they always wanted to play.
The songwriting and warm, honest, straight-to-the heart voice of lead singer of Ross Newell draws listeners into the group's signature sound, where the harmonies of Greg DeLuca, Ben Leininger and Melody Duncan make the songs soar, or haunt from the shadows.
De Luca plays drums and Leininger is on the suitcase bass — which Newell made out of two suitcases, a smoke alarm and his grandmother's walking stick. Fiddler Melody Duncan recently joined the band, bringing a female voice and perspective.
The Mulligan Brothers have released two albums, The Mulligan Brothers and Via Portland (recorded in Portland with Grammy-winning producer Steve Berlin), and come back to Ireland after a string of sold out shows last year.
Tickets available on the Door