The Dodge Brothers +Guests – SOLD OUT
The Black Box,
Saturday 7 January, 2.00pm & 8.00pm
Tickets:Afternoon £8.00 Evening £10.00
Afternoon Doors: 1.45pm| Evening Doors: 7.45pm | Unreserved Seating
Tickets also available In Person:
Visit Belfast
8 – 10 Donegal Square North (Opposite front of City Hall)
Via Telephone
028 90 246 609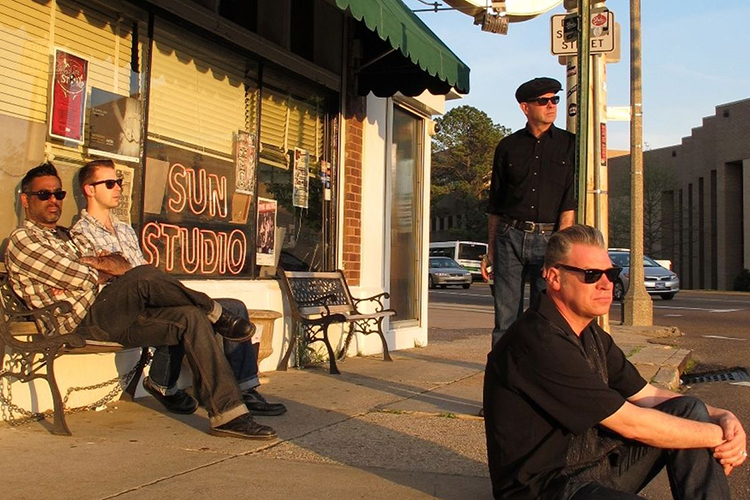 The Dodge Brothers are renowned for playing the hell out of classic Americana. Feted by Radio 2 presenter Bob Harris, they play an exuberant hybrid of country blues, rockabilly, jugband and skiffle. Their songs feature vocal virtuosity and heartfelt harmonies underpinned by joyous guitars, thumping double bass and rattlin' snare and washboard.
The band features Mike Hammond (lead guitar, lead vocals, banjo), Mark Kermode (bass, harmonica, vocals), Aly Hirji (rhythm guitar, mandolin, vocals) and Alex Hammond (washboard, snare drum, percussion).
Louisa and the Devil is their second album and features songs that render picturesque images of transport, heartbreak and homicide with tales of strong women, bad men and railroads. These fables are set to hard driving rhythms and conjure mythic images of locomotive trains, lonesome souls, love, death and redemption: a siren call to restless spirits.
Their music has an authentically American tang – lead guitarist/vocalist Mike Hammond was raised in Alabama and his youthful musical travels took him all over the southern and western USA – but with a strong British perspective from Culture Show presenter and film critic Mark Kermode.
These guys play with dust in their Levis and the road in their hearts.
'It's skiffle, it's Rock'n'Roll, it's country, it's blues – hell, it's the completely endearing sound of a long-distance love affair with all things Americana'  
R2 MAGAZINE