Réalta – SOLD OUT
The Green Room,
Saturday 7 January, 11.30am
Tickets:£4.00 (Including Light Brunch)
Doors: 11.15am | Unreserved Seating
Tickets also available In Person:
Visit Belfast
8 – 10 Donegal Square North (Opposite front of City Hall)
Via Telephone
028 90 246 609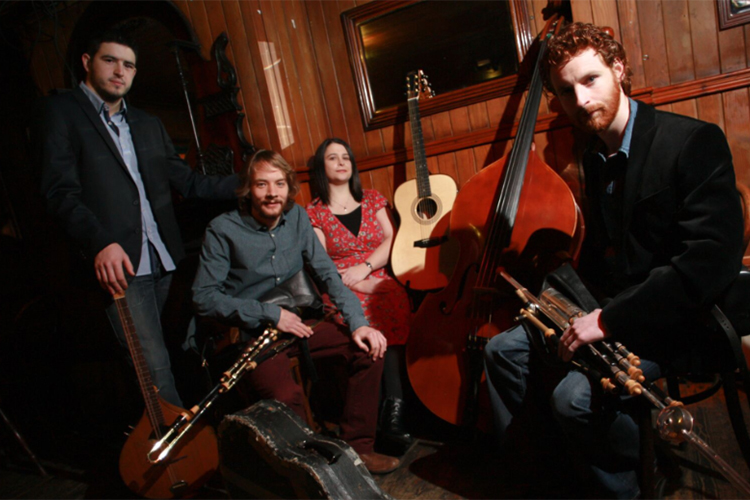 Réalta take a dynamic approach to Irish traditional music capturing the timeless aspects of the tradition and gently infusing them with elements from other musical genres.
Conor Lamb and Aaron O'Hagan pursue the melody on uilleann pipes and whistles while Deirdre Galway explores the harmony and rhythms within the tunes on guitar.
All-Ireland champions Dermot Mulholland and Dermot Moynagh com- plete the line-up, adding double bass, bouzouki, banjo and bodhrán.
With over a dozen reeds resonating in unison, the rare blend of two uilleann pipes gives Réalta a full and distinctive sound. The musical rapport between these musicians makes for an exciting performance.
'youthful, energetic, stellar music, from one of Ireland's finest bands!'
mairéad ní mhaonaigh (altan)