Na Leanai – SOLD OUT
The Black Box,
Friday 13 January, 1.00pm
Tickets:£6.50 / £7.00 (including lunch)
Doors: 12.45pm | Unreserved Seating
Tickets also available In Person:
Visit Belfast
8 – 10 Donegal Square North (Opposite front of City Hall)
Via Telephone
028 90 246 609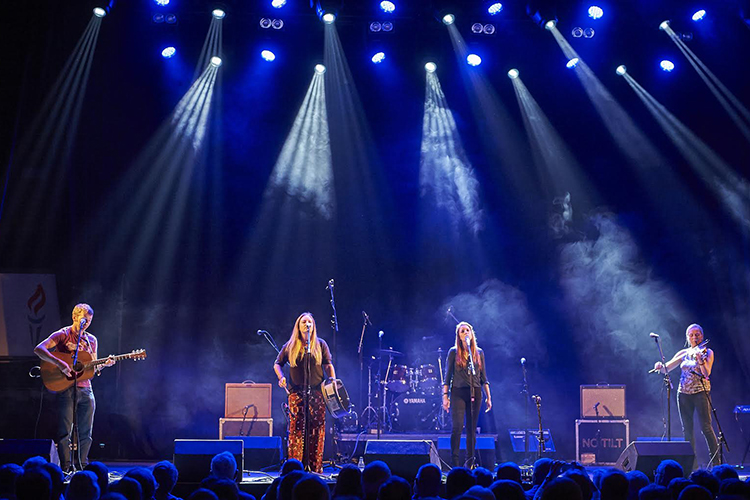 Brought up in the folk tradition, this band have an impressive pedigree, for they are the daughters and son of County Down's First Family of Folk, The Sands Family.
Their musical talent, stage craft, and extraordinary voices are the proof of the well-known saying "the apple doesn't fall far from the tree.." for Na Leanai learned their craft as children listening and watching as audiences throughout Europe responded to the songs  the wit and the infectious performance art of The Sands Family.
With fiddles, flutes, guitars and percussion they play haunting airs that speak to the soul, lively jigs to set the feet tapping and enthral with close vocal harmonies that will give you goose bumps.