Lucy Grace presents Lucy, Lucy and Lucy Barfield
The Black Box,
Tuesday 17 January, 1.00pm & 8.00pm
Tickets:Afternoon £6.50 / £7.00 (including lunch) Evening £8.00
Afternoon Doors: 12.45pm | Evening Doors 7.45pm | Unreserved Seating
Running time 50 mins
Tickets also available In Person:
Visit Belfast
8 – 10 Donegal Square North (Opposite front of City Hall)
Via Telephone
028 90 246 609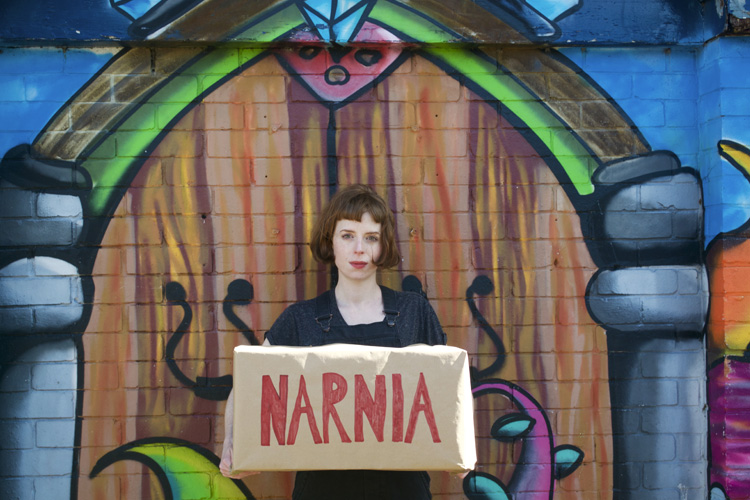 Lucy has just realised Narnia doesn't exist. She's 26. If the adventures of heroine Lucy Pevensie can no longer help, perhaps C. S. Lewis's dedication to his goddaughter, Lucy Barfield, holds the key to another wardrobe.
Unpicking a life less documented, Lucy, Lucy and Lucy Barfield is an intimate show from Lucy grace about holding on to adventure, falling through the cracks and finding your way back.
Lucy, Lucy and Lucy Barfield is an extraordinary story of a normal person. It's also a sweet and painful tale told by someone searching for answers.
Lucy, Lucy and Lucy Barfield debuted at the Edinburgh Fringe festival in 2016. Positive responses from many publications meant that the play was selling out to sold out audiences during the month long run.
Tickets available on the Door
This quiet, velvet gloved punch of a piece…a bittersweet triumph
THE LIST
Brilliantly written and performed, this is a heart-wrenching story within a life-affirming show
THREE WEEKS