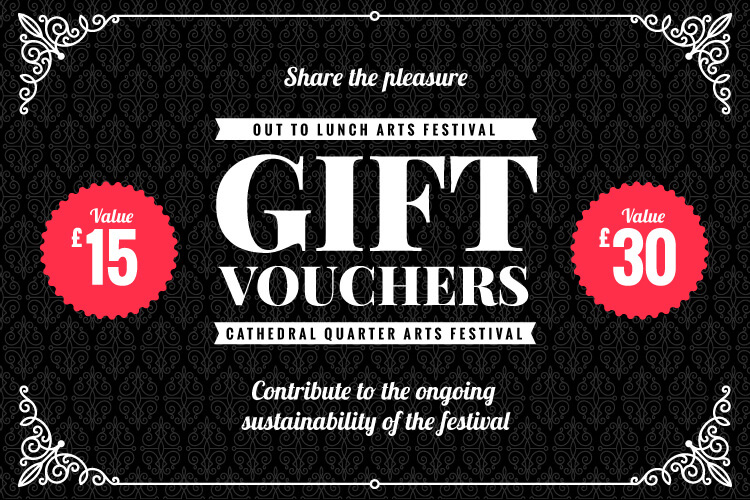 Gift Vouchers for Out to Lunch and The Cathedral Quarter Arts Festivals 2018.
If you would like to share the pleasure of OTL and CQAF events with family or a friend, simply buy a gift voucher here and the recipient will be sent a voucher code to enter when purchasing show tickets from our website.
It couldn't be simpler, will bring much enjoyment and will contribute to the ongoing sustainability of the festival.